Army officer arrested for traffic accident that killed female student
Thu, August 11, 2022 | 10:20 pm GTM+7
Army officer Hoang Van Minh, 36, was detained Thursday for his involvement in a road accident that killed a female student late June in Ninh Thuan province.
The arrest was made by the Criminal Investigation Agency of Region 3 (Air Defense - Air Force), which has decided to prosecute Minh for violating regulations on road traffic under Article 260 of the Penal Code.
Minh, a Regiment 937 officer, was taken to the K35 Military Region 7 detention center.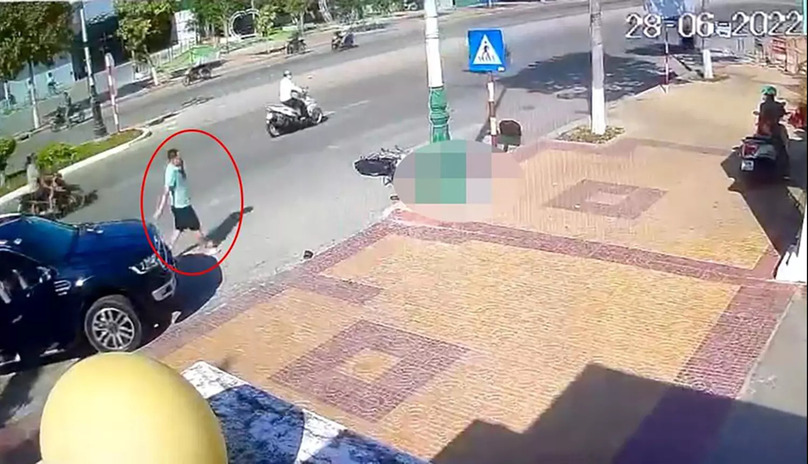 Initial investigations determined that on the morning of June 28, Minh was driving a seven-seat car on Road 16/4 when he turned right to enter the Vietinbank Ninh Thuan branch and hit a motorbike driven by 18-year-old Ho Hoang Anh going in the same direction.
Hoang Anh, a student, was thrown about four meters away by the impact. Her head hit the curb and an electric pole. She succumbed to her injuries later.
Investigators determined that Minh, while changing the direction of the car, did not observe the traffic properly, leading to the accident.
The arrest was made after Hoang Anh's family sent a request to the authorities asking that the one responsible for the accident that killed their daughter be dealt with under the law.
In a strange twist in this case, the family unexpectedly received a notice saying 0.79 mg/100 ml of alcohol had been found in Hoang Anh's blood.
The family and the public were outraged by this development, questioning why alcohol could be found in the blood of a girl on her way to school early in the morning.
Follwing this, Dr. Thai Phuong Phien, director of the Ninh Thuan General Hospital, admitted to an error in the alcohol testing process that had led to "insufficiently reliable" results and apologized to the family. It was said that fermented food, not liquor, was involved.
On August 9, five hospital staff were warned and reprimanded over the "error."