Baoviet Group announces top personnel reshuffle
Thu, September 1, 2022 | 6:24 pm GTM+7
Finance-insurance giant Baoviet Group, listed on the Ho Chi Minh Stock Exchange as BVH, has announced changes to its chairman and general director positions.
Dao Dinh Thi was dismissed from the board chairman position as he no longer represents state capital in the group. Meanwhile, Do Truong Minh will no longer serve as a board member and general director of Baoviet. The decisions took effect from August 24.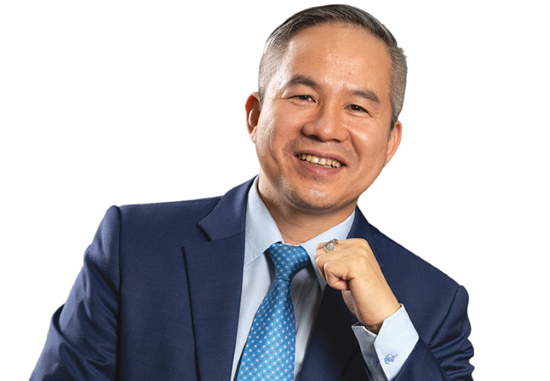 Thi, who has 25-year experience in finance and accounting, was appointed as Baoviet chairman in 2014. Earlier, he had assumed different positions including deputy general director of the Ministry of Finance's Debts and Assets Trading Company (DATC), and deputy general director of Viglacera Corporation, a leading building material producer, and director of its finance and accounting division.
Meanwhile, Minh, who boasts 27 years of experience in insurance, had worked as general director and board member of Baoviet since 2018.
With 26-year experience in insurance and accounting, Tran Dieu Hang, another board member and chief of Baoviet's internal audit committee, has taken charge of the board. She had previously assumed different senior positions in Baoviet.
With a master's degree in business administration, Hang used to work as heads of the market development department and non-life insurance supervision and management department under the finance ministry.
Baoviet also appointed Nguyen Dinh An, a board member, as its acting general director.
An holds a master's degree in economics and finance and has 16 years of experience in finance and investment. He once assumed different senior positions in the group like acting general director of Baoviet Fund Management Company.
Baoviet was established in 1965 as a state-owned enterprise, and became a joint stock company in 2007. Listed on the bourse in 2009, the group, with the state as a major shareholder, provides a comprehensive range of financial services, including insurance, banking, fund management, securities and investments.
Its consolidated revenue reached over VND26.67 trillion ($1.14 billion) in the first half of the year, a year-on-year rise of 8%. Post-tax profit stood at VND828 billion ($35.29 million).
The group's accumulative assets were valued at $8 billion as of late June, up 14% from the end of last year.