Green tourism adds charm to Quang Nam
Sun, June 5, 2022 | 2:12 pm GTM+7
Quang Nam has deployed models of green tourism and community eco-tourism for several years, which add charm to the central province as a travel destination.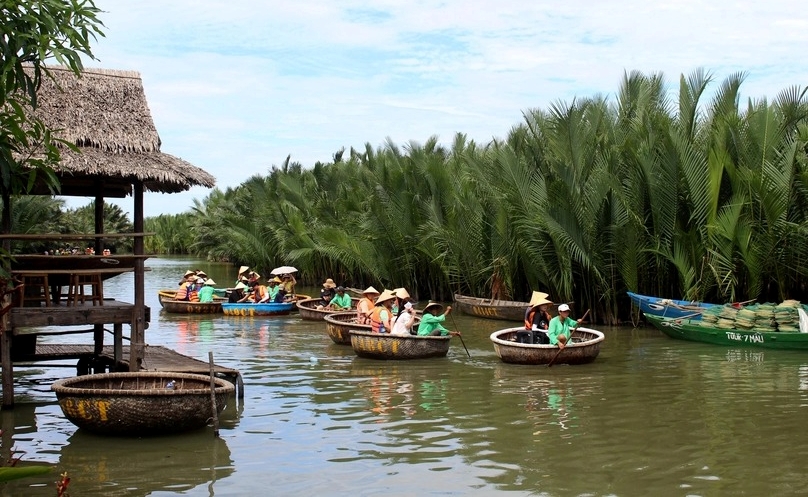 In Quang Nam, tourists can experience organic farming in Thanh Dong village, recycling waste into common products in Go Noi village, along with green tourism and recycling tours of Sea'lavie Boutique Resort & Spa.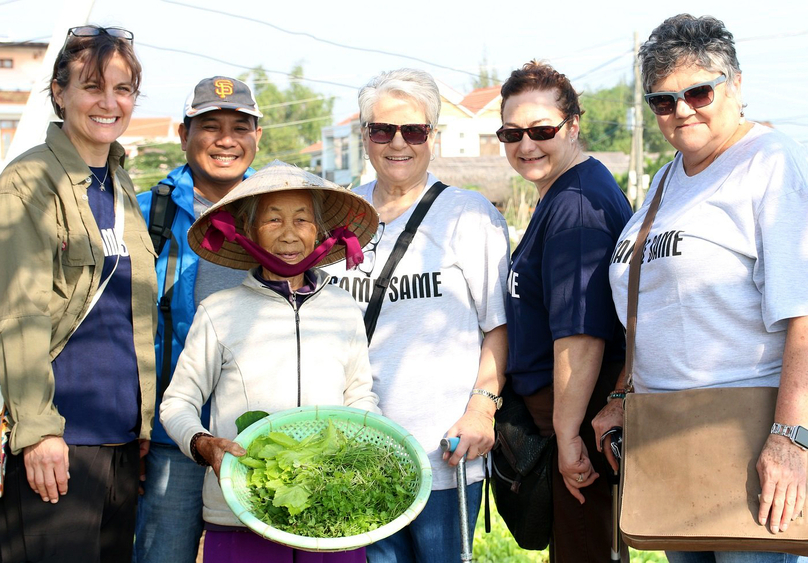 Such green tourism models have boosted the incomes of local residents, and partly reduced traffic pressure on nearby heritage sites like the ancient town of Hoi An.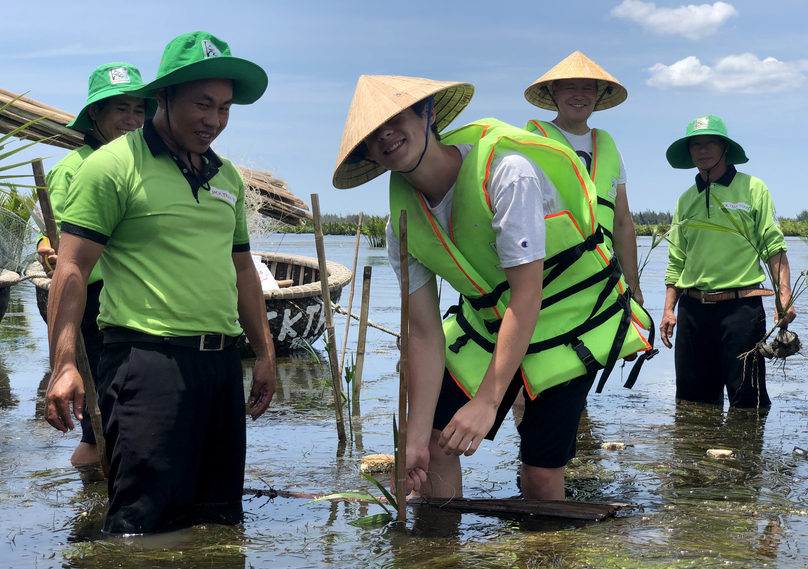 Quang Nam has issued a plan on developing green tourism until 2025 and a set of related criteria, according to Phan Xuan Thanh, chairman of Quang Nam Tourism Association.
At present, the association has 13 business members pursuing green tourism services, applying Quang Nam green tourism criteria.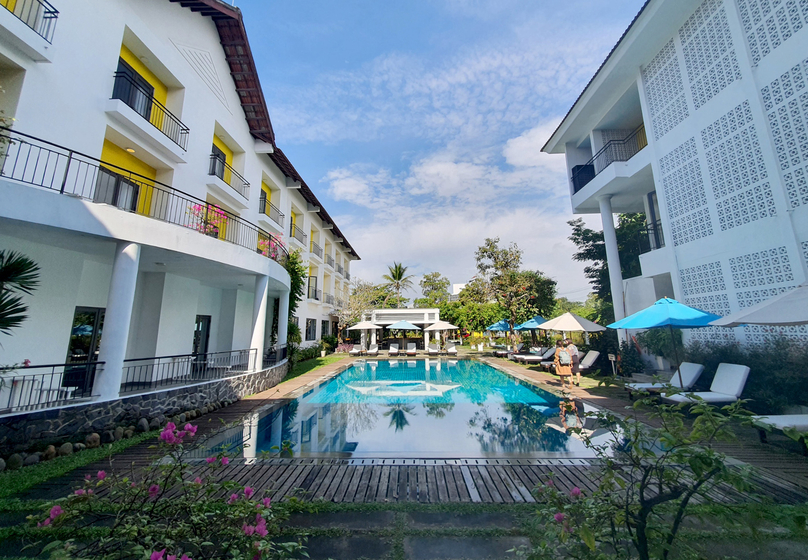 Many years ago, hotels, resorts and tourist areas in Quang Nam's Old Quarter had ceased using disposable plastic products like toothbrushes, plastic packaging, soap bars, shampoo, and shower gel packs.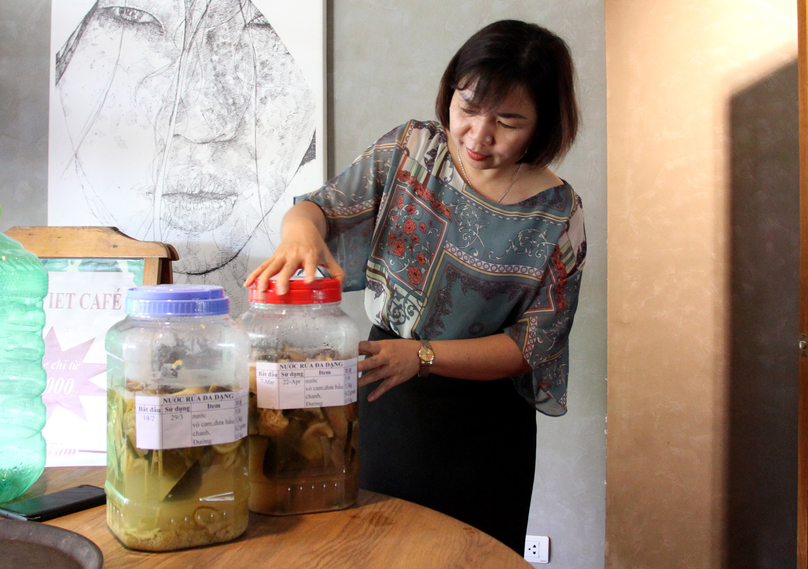 Ngo Kim Anh, director of Emm Hotel said: "We use alternative products like bamboo brushes. In addition, the hotel is also composting leaves collected on the premises and biological cleaning solutions from kitchen organic waste to reduce emissions."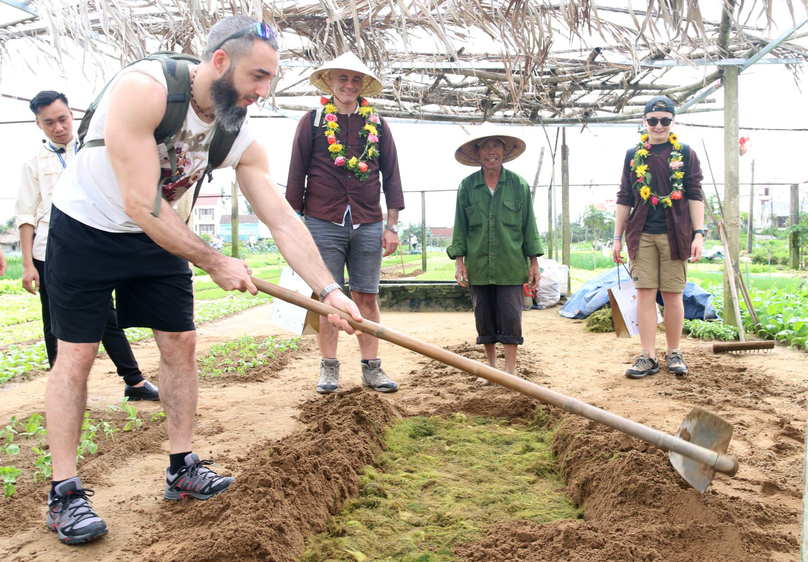 About three kilometers from Hoi An's center, Tra Que vegetable village in Cam Ha commune is popular among visitors. Many travel agencies have organized experience tours to this village, where foreign visitors can enjoy tilling the soil, sowing seeds, watering, and fertilizing crops.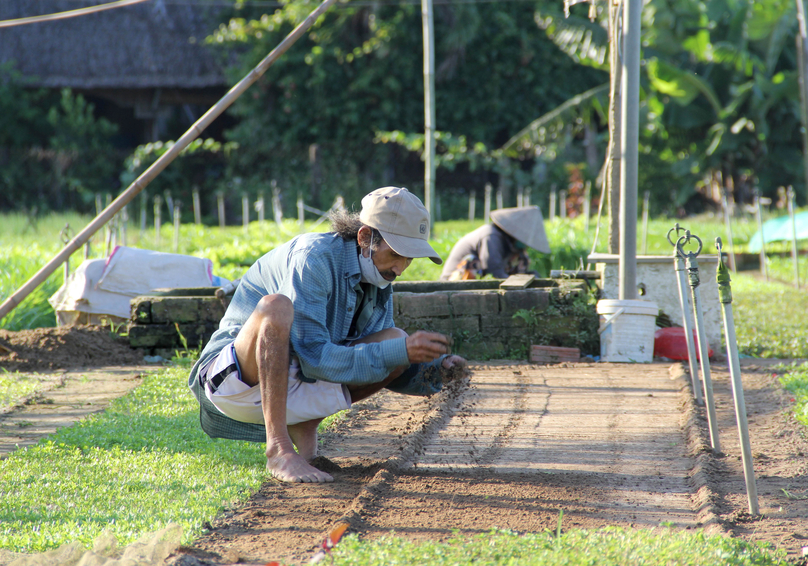 This hundred-year-old vegetable village provides clean vegetables to supermarkets and restaurants in Hoi An and nearby coastal city Danang, and offers fresh, idyllic atmosphere to tourists.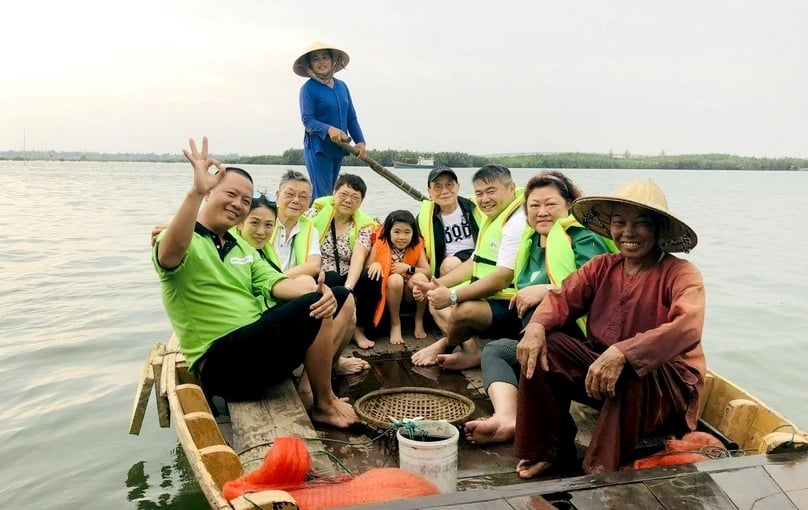 Tran Van Khoa, CEO of Jack Tran Tours Company (first, left), has been specialized in organizing eco- and community-based tours associated with Quang Nam's countryside since 2005.
"Foreign visitors are especially interested in environmental issues, and interested in travel experiences associated with environmental protection activities," he said.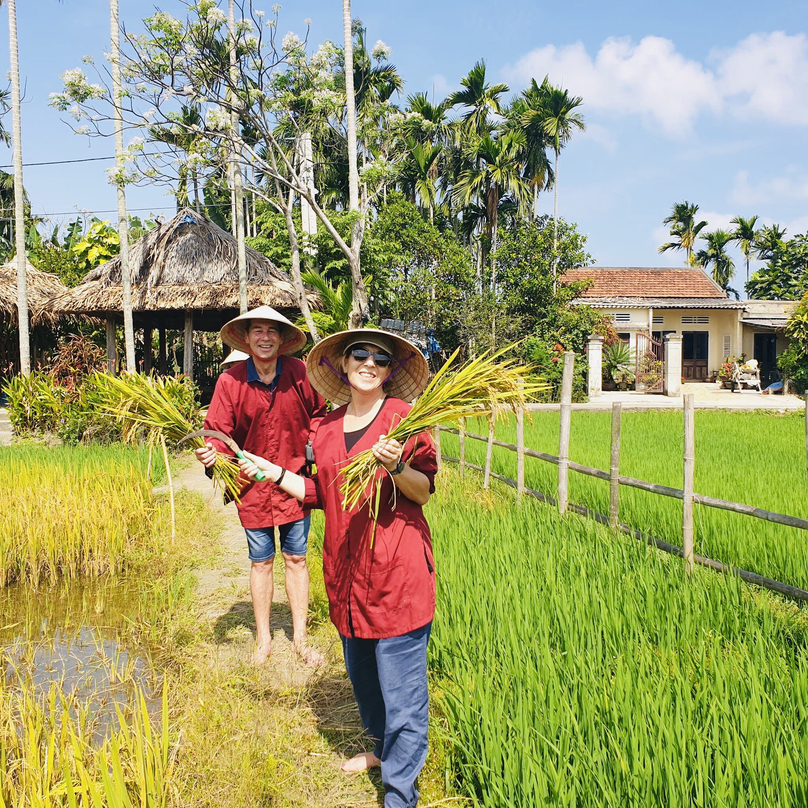 From here, the story of protecting the environment and preserving nature can spread from tourists to people, to companies that exploit and trade in tourism activities.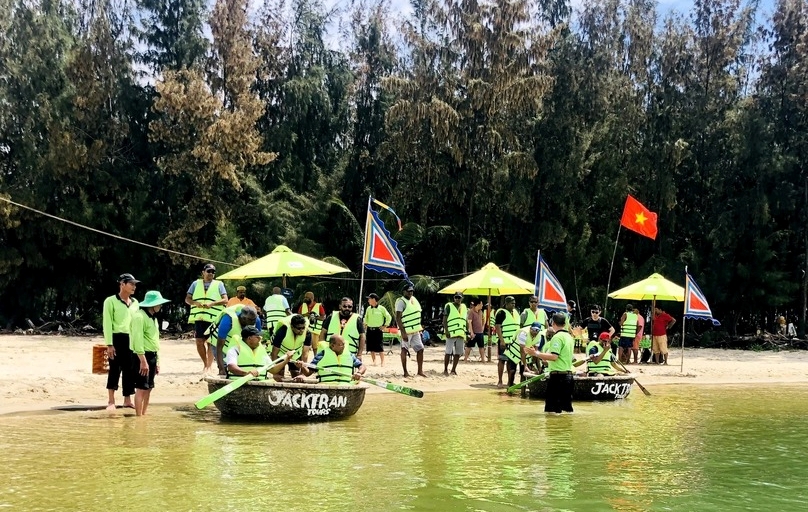 Boating to collect trash, picking up trash along the beach, riverbank, or lake, and planting coastal trees like coconuts and maple trees to serve as breakwaters are also very attractive.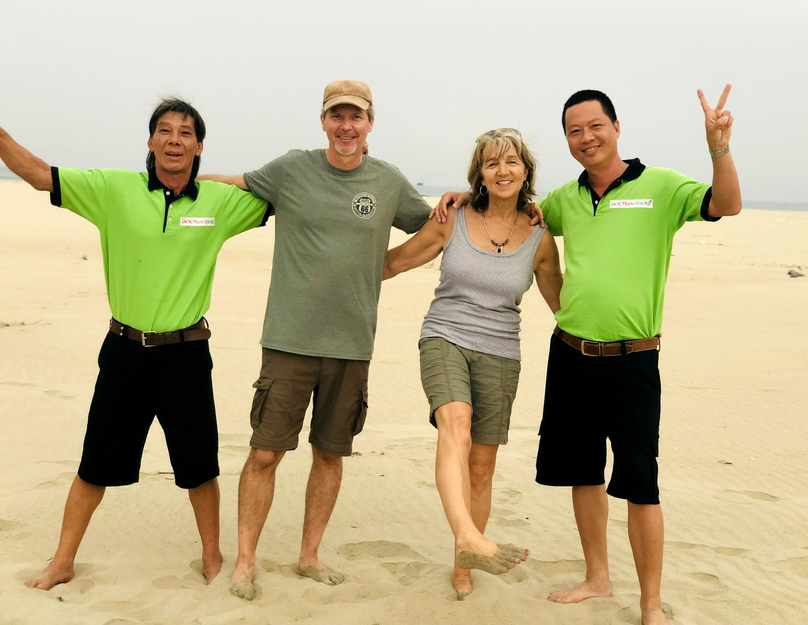 Nguyen Thanh Hong, director of Quang Nam's Department of Culture, Sports and Tourism, said that to forward the goal of sustainable tourism development, Quang Nam will invest in building 10-20 green tourism models and choose Hoi An for pilot implementation.
The province also encourages the building of a closed circular green tourism product ecosystem at community tourist sites and among businesses on the 'Managers (the state) + Enterprise + Community' basis.