More than 10,000 people fall victim to low-interest rate loan fraud
Mon, September 12, 2022 | 9:49 am GTM+7
More than 10,000 people were victims of a low-interest bank loan scam operated by Lai Thi Ngoc Trang and accomplice Nguyen Van Truong in Thua Thien-Hue province.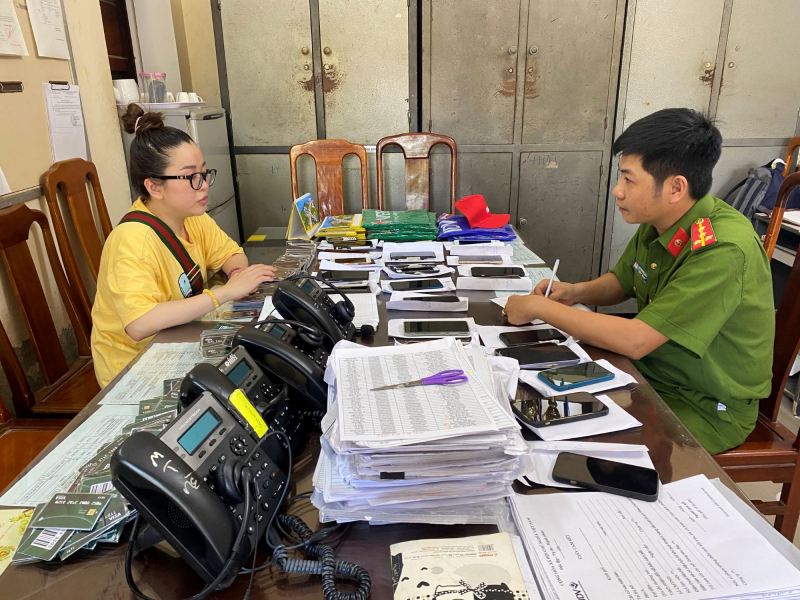 The ring bought people's information for VND3,000 to VND10,000 ($0.43) a piece, then assign employees, including Nguyen Van Truong, to pretend to be bank officials introducing loan packages without collateral.
If people agree to borrow funds, the scammers would ask them to take a photo of their identity cards and transfer it via Zalo as part of documents for approval.
Later, the "bank officials" called back and informed customers that their application had been approved, asked them to pay loan insurance, explaining that they would be refunded when loans were disbursed.
A few days later, they called customers announcing they were about to disburse loans, and asked to pay the first month's installment in advance. In many cases, they called back customers to notify them that due to a problem with the application, the latter had to pay an additional fee or second-month installment, or money to produce additional documents.
From October 2021 to the time the ring was discovered, the average "revenue" of this ghost company reached about VND1.2 billion ($51,009) per month.
Colonel Nguyen Viet Phuong, chief of police of Huong Tra town in Thua Thien-Hue province, said Thursday the investigative agency had just decided to prosecute the case and the duo, one 32 years old and the other 20, for fraudulently appropriating assets via the internet.
Previously, the police of Huong Tra town had received a report from a 39-year-old businesswoman living in Quang Dien district.
She said a person claiming to be a banker called to introduce loan packages without collateral, low interest rates, and quick disbursement. Believing the person, the woman agreed to borrow VND40 million only to be scammed out of nearly VND43 million ($1,827).