Vietnam asks Cambodia to assist with forced labor investigation
Sat, August 20, 2022 | 10:30 am GTM+7
Vietnam has asked Cambodia to help investigate why 42 Vietnamese citizens fled a casino in Kandal province bordering Vietnam, and to find one who's still missing.
Vietnamese authorities have contacted Cambodian officials for support on this issue, Foreign Affairs Ministry spokeswoman Le Thi Thu Hang said Friday.
She was referring to the case of 42 people trying to escape from a casino Thursday by swimming across the Binh Di River to return to Vietnam in the Mekong Delta province of An Giang.
The casino is located in Sampeou Poun commune, Kaoh Thom district, Kandal province.
The An Giang Border Guard held 40 people. One was reportedly caught by men of the casino, while another has gone missing while trying to swim across the river.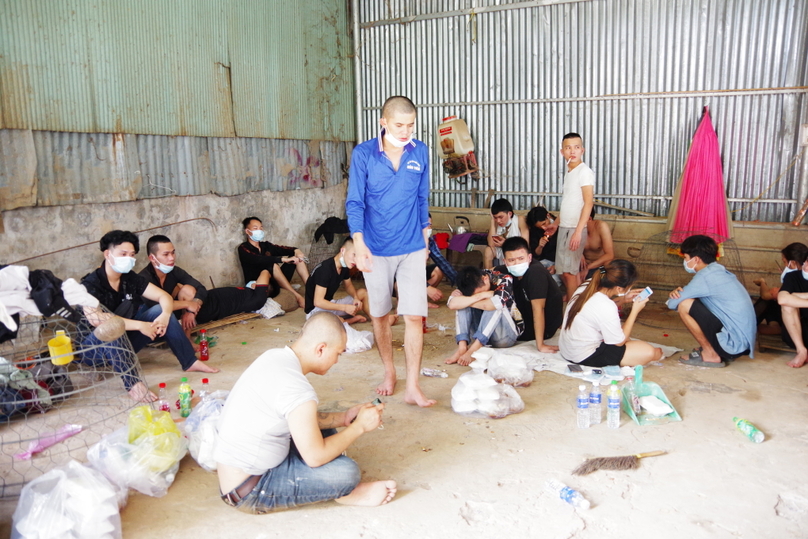 An Giang officials said that the 40 people - 35 men and five women - said they had gone to Cambodia to work in some casinos. They said they were constantly forced to work overtime without being paid.
The An Giang Border Guard, in coordination with other local officials, is still searching for the missing person.
Hang said many Vietnamese have been tricked into working illegally in Cambodia. She said more than 500 people have so far been rescued and brought home safely, while thousands have been supported with procedures to return home.
Many have been forced to pay large sums of money to unknown people in Cambodia to be allowed to return home, according to local officials.