Carriers increase flights as tourism fully reopens
Thu, March 17, 2022 | 10:53 pm GTM+7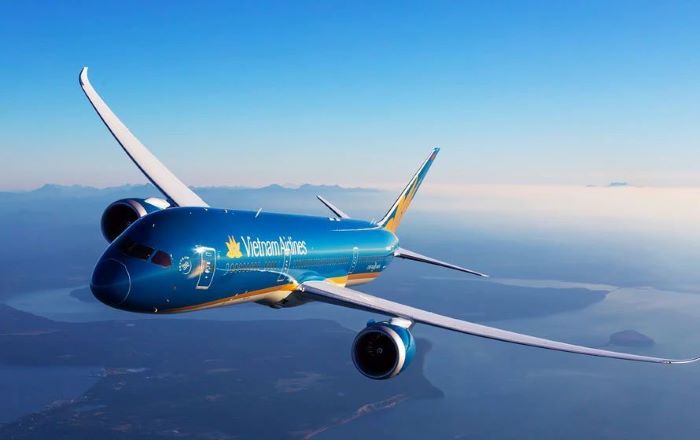 Major Vietnamese carriers Vietnam Airlines, Bamboo Airways and Vietjet are debuting new routes and increasing flight frequency to cash in on a fully-reopened tourism market.
Vietnam fully reopened its tourism market to international visitors from March 15.
Bamboo Airways has planned to expand its international routes to 40 this year. The airline recently put into operation the Ho Chi Minh City/Hanoi-Melbourne and Hanoi-Frankfurt routes.
It plans to deploy new regular routes such as the Hanoi-London from March 22 and the Ho Chi Minh City-Sydney from March 29, with an expected frequency of two return flights per week.
For Southeast Asia, Bamboo Airways has opened ticket sales for routes to Thailand and Singapore in March. The carrier is preparing to debut regular routes to Laos and Cambodia in the summer of 2022.
Vietnam Airlines has increased its international flights to 97 per week since the end of March. From April 15, it will have three flights per week on the route from Danang to Singapore and one flight per week on the routes from Phu Quoc and Nha Trang to the island state.
The national flag carrier announced its flights on the Vietnam-China route will be six per week by July. The figure for the Vietnam-Indonesia route will be three per week.
Flights on the routes from major markets like Japan and South Korea to Danang and Nha Trang, Vietnam's top tourist attractions, are also to be resumed.
In total, international flights of Vietnam Airlines will climb to more than 160 per week by July.
Since January, the carrier has operated regular commercial routes from the US, Japan, Korea, Taiwan, Singapore, Thailand, Cambodia, Laos, Europe and Australia to Vietnam. It has restored flights to Malaysia and Hong Kong since February 15.
Vietjet will increase the frequency of regular international routes between Vietnam and South Korea, Taipei, Japan, Singapore, Thailand etc. The airline also plans to resume routes to other countries in the region and further to India and Russia.
Under the Ministry of Health's rules effective from Wednesday, foreign entrants by air need to submit a negative RT-PRC test within 72 hours or a rapid test (antigen rapid test) in 24 hours of departures.
These regulations also apply to entrants via land borders and sea routes. In the absence of a Covid-19 test, visitors must limit stopping and contact with others when traveling from the border gate to their residence in the first 24 hours. After a negative test result, they are free to travel.
From Tuesday, visa exemption is resumed for citizens of Germany, France, Italy, Spain, Great Britain and Northern Ireland, Russia, Japan, South Korea, Denmark, Sweden, Norway, Finland and Belarus. Citizens of these countries are allowed to enter Vietnam for a period of 15 days, regardless of passport type and entry purpose. This policy will be effective from March 15, 2022 to March 14, 2025, with extension to be considered.
The International Air Transport Association (IATA) forecast that Vietnam's aviation market demand in 2022 will grow 61% compared to 2019, the pre-pandemic time.