Corporate bond market collapse unlikely: experts
Wed, September 14, 2022 | 4:53 pm GTM+7
Bond default risk in Vietnam is still low, Vietnamese experts said Tuesday amid fears of a corporate bond market collapse.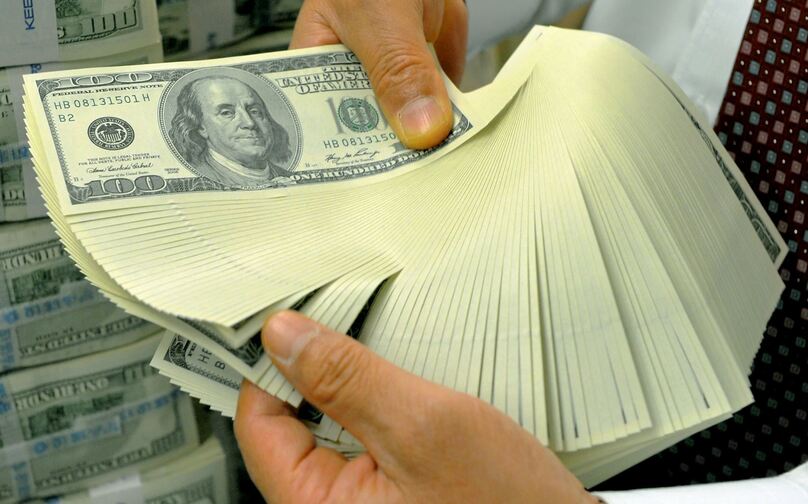 Corporate bonds issued by enterprises are a kind of debt. A bond default occurs when bond issuers cannot pay the debts when the bonds mature. In the Vietnamese corporate bond market, concerns over the Tan Hoang Minh Group bond issuance scandal this April have forced some real estate developers to redeem their bonds ahead of time at the request of bondholders.
"Both issuers and investors have managed to overcome this tough time by their own ways. Therefore, bond default risk is quite low in the market," Le Xuan Nghia, a member of the National Financial and Monetary Policy Advisory Council, said at the conference "Corporate bond market: Trust and responsibility" in Hanoi.
He estimated the market's total corporate bonds at VND1.4 quadrillion ($59.34 billion). Meanwhile, the total medium and long-term loans of the banking system was VND5 quadrillion ($211.9 billion).
Nghia said the corporate bond market has in recent years grown at an annual rate of 40-45%. If the market can keep this pace, it would soar to about VND11.2 quadrillion in the next six years, equal to the domestic banking system's capital.
He stressed that regulators need to persist with efforts in building a solid and long-term legal foundation for corporate bond issuance.
Vo Tri Thanh, another member of the council, also said the collapse of the corporate bond market is unlikely. He said that among about VND84 trillion ($3.56 billion) of corporate bonds that will mature this year, "not all are unhealthy bonds" and this total was not high compared with the amount of credit provided by banks.
Thanh said the government's Decree 153 on corporate bond issuance is about to be issued, serving both as an essential tool to help the sluggish market recover and as a stronger legal foundation. He recalled the Prime Minister's recent instructions on boosting transparency in the market and not criminalize economic violations, in order to enhance investor confidence.
Nguyen Tu Anh, head of the General Economic Affairs Department under the Party Economic Commission, said at the conference that between 2017 and 2021, the market grew at an annual rate of 46%, indicating a huge demand for the financial instrument. "However, fast growth normally goes with high risks. After some scandals on the part of issuers, the government had to take tough action to keep the market in order."
Solutions to restore trust
Anh underscored two possible solutions to restore trust in the market. The classic solution is to develop strict regulations to keep all risks at bay. This solution was not advisable, however, as it would go against the risk-return trade-off principle.
The second solution is to develop financial instruments to service investors with various risk appetites. One such instrument could be a credit default swap (CDS), which would enable investors to hedge against defaults.
According to a recent corporate bond insight report by FiinRatings/FiinGroup, the issuance of bonds by the real estate and construction industry declined significantly in the first half of this year. "Especially in the second quarter, no enterprises in the construction industry issued corporate bonds," it said.
The report noted that new issuances in recent months were from large and listed developers. It added that most companies had difficulty mobilizing capital via this channel. The maturity value of real estate bonds at the end of 2022 would reach about VND37 trillion ($1.57 billion), with unlisted companies accounting for most of it (84%).
The Asian Development Bank said in a Wednesday release that long-term bond yields in emerging East Asia markets declined between June 15 and August 24 amid mounting risks and a dimming economic outlook, even as financial conditions eased modestly.
Emerging East Asia comprises mainland China, Hong Kong, Indonesia, South Korea, Malaysia, the Philippines, Singapore, Thailand and Vietnam.
According to the bank, the region's bond market saw record-high issuance in the second quarter of this year, driven mostly by China's efforts to stimulate the economy. Regional bond stock rose to $22.9 trillion at the end of June. Issuance in ASEAN economies rose 10.3%, expanding the bloc's share of regional bond issuance to 17.5%.
Vietnam's local currency bond market grew 8.1% from the previous quarter to $99.5 billion. The faster expansion was driven by both the government and corporate bond segments. The market increased 31.6% from a year earlier.
Government bonds increased 7.4% from the previous quarter, driven by growth in central bank bills, to $69.8 billion. Corporate bonds climbed 9.5% from the previous quarter to about $30 billion, driven by hefty issuance, it said.