Employers should be allowed to buy social houses: Sun Group
Tue, August 2, 2022 | 12:27 pm GTM+7
Sun Group, Vietnam's leading real estate developer, has proposed that organisations, including enterprises, can purchase social houses to lease or sell them to their low-income employees at preferential prices.
Sun Group chairman Dang Minh Truong presented the firm's proposal at a Monday conference on social housing for factory workers and low-income people.
Social housing refers to housing developments carried out with support from the state budget aimed at helping low-income people including workers and other beneficiaries of social welfare policies.
Truong said Sun Group has been building affordable houses, called Sunhome, that it leases to its employees towards enabling stable lives and fostering greater attachment to the company.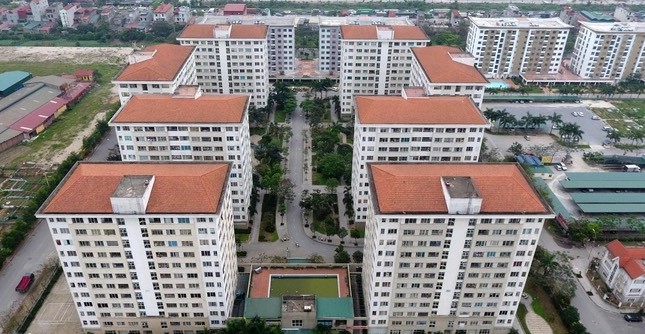 Him Lam, another major real estate developer, proposed that the government assigns the Ministry of Construction to devise standards on social housing development for workers and cut red tape for investments in this segment.
"We are willing to build 75,000 social apartments from now to 2030. But red tape is the problem. One project of ours, which was converted from commercial housing to social housing, has seen procedures unfulfilled after five years, while it's three years for another," a leader of the group said at the forum.
Speaking at the forum, Prime Minister Pham Minh Chinh asked relevant authorities to make plans for constructing one million social houses by 2030.
By 2025, 156 projects with 156,700 apartments should be completed and 245 projects with 300,000 apartments should be kicked off, he said.
The PM lauded businesses for registering to build 1.2 million social houses by 2030.
According to the construction ministry, Vietnam has completed 301 social housing projects in urban areas with 155,800 apartments. There are 401 ongoing projects with 454,360 apartments.
Most recently, Vingroup, the biggest private conglomerate in the country, kicked off construction of two social housing projects in the central provinces of Thanh Hoa and Quang Tri on July 27.
The projects, part of the company's Happy Home social housing project, cover over 40,000 square meters and will build about 3,500 apartments.