Hanoi to integrate bicycle lanes into infrastructure plans
Tue, September 6, 2022 | 12:28 am GTM+7
Hanoi plans to study the possibility of bicycle lanes being part of infrastructure development, a step the capital city has never taken to date.
This has been mentioned in the city's 2022-2025 plan to implement a government resolution on ensuring traffic order and safety and fighting traffic congestion.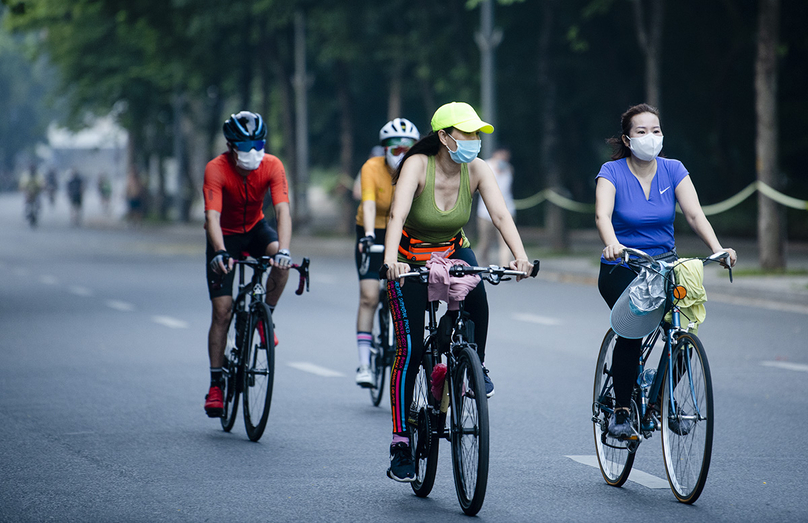 Hanoi aims to reduce traffic accidents by 5-10% each year on all three fronts - the numbers of cases, deaths and injured people.
The city also aims to reduce the number of deaths and injured people from road accidents by at least 50% by 2030 compared to 2020 figures.
Hanoi has set a target of having public transport accounting for 30-35% of passenger transports by 2025.
In recent years, the city has piloted lane separation and separation of flows of cars, motorbikes and rudimentary vehicles on many roads, but this has not been done for bicycles. The administration has also repeatedly mentioned plans to pilot a bicycle rental service in some districts, but has not implemented them.
As of July 2022, Hanoi had more than 7.6 million vehicles - more than a million cars, nearly 6.5 million motorcycles of all kinds and about 180,000 electric motorbikes. Statistics on bicycles are not available.