Infrastructure incentives, reforms to help Vietnam attract private capital: HSBC
Wed, August 17, 2022 | 4:13 pm GTM+7
Developing transport infrastructure is again a priority in a post-pandemic Vietnam but more reforms are needed to incentivize private investments, HSBC said Wednesday.
"Vietnam's continued dependence on road transport highlights the need to diversify traffic flow by developing other forms of transport, including airports and railways, which have been limited in availability and access," says the global bank's report "Vietnam at a Glance".
According to HSBC, authorities are starting to take a more active role in overseeing progress and solving the roadblocks of infrastructure projects. The government has recently established a steering committee, led by Prime Minister Pham Minh Chinh, that will assist in implementing key transport projects.
"Authorities have recognized this, driving projects like Long Thanh International Airport, North-South high-speed railway, and new Ho Chi Minh City metro lines to facilitate both human and cargo mobility."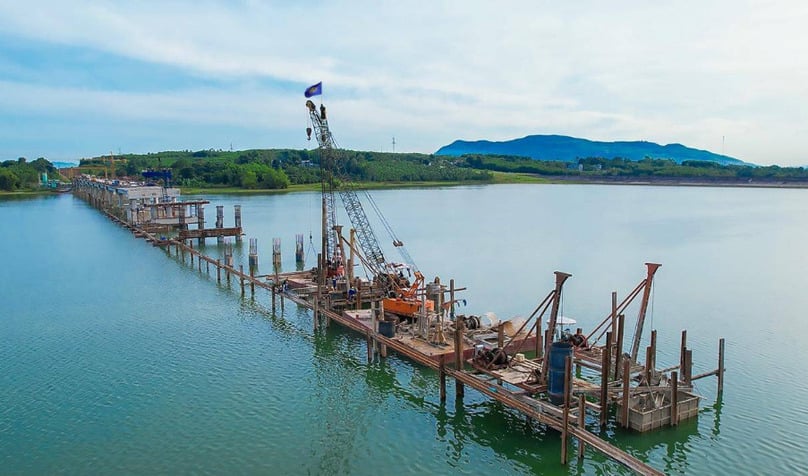 The bank says round 90% of Vietnam's infrastructure spending comes from public sources, with concessional financing accounting for almost 50% of the total infrastructure budget between 2010 and 2015 (World Bank data released in May 2020).
The nation's infrastructure spending tops ASEAN, consistently accounting for over 6% of its GDP annually. As such, the public-private partnership (PPP) model has emerged as a sustainable solution to support the rising needs of infrastructure without imposing further fiscal and debt burdens.
"On a positive note, Vietnam has made progress in streamlining the legal framework to address lingering issues," HSBC remarks.
Vietnam's PPP law, which took effect in early 2021, allows the government to commit to revenue-sharing mechanisms, a likely boost for PPP projects.
However, more reforms are needed to improve the overall investment climate to further incentivize private participation in Vietnam's long-term infrastructure plans, boosting its competitiveness.
In addition to upgrading existing infrastructure, Vietnam is also in increasing need of attracting more investment into new infrastructure to sustain strong economic growth and accommodate rising urbanization. Based on the Global Infrastructure Hub's estimates, Vietnam needs as much as $25 billion or so over the next 20 years, almost $5 billion more than its previous estimates per annum, the bank notes.
According to the report, of this expected spending, the energy sector still accounts for the lion's share of 44%, road transport has risen to higher significance, with 22%, followed by telecommunications at 16%.
Currently, with around 1,290 kilometers of expressways nationwide, the country aims to develop 5,000 kilometers by 2030, and a further 9,000 kilometers by 2050. Among the projects, North-South Expressway, connecting key economic zones and easing traffic congestion, is seen as a national priority.
Vietnam is striving to build over 2,000 kilometers in the eastern corridor and 1,000 kilometers in the western cluster. The first phase of the trans-national expressway included 11 sub-components in the period of 2017-20, with the second phase of 12 sub-sections for 2021-2025. This January, the Vietnamese National Assembly approved funding of more than $6 billion for the construction of the 12 sub-projects.
"To balance Vietnam's increasing appetite for quality infrastructure and constraints on public funding, the country will need to continue to tap the public-private partnership model," HSBC says.