Politburo to receive national express railway proposal next month
Fri, August 12, 2022 | 3:58 pm GTM+7
A north-south high-speed railway proposal will be submitted to the Politburo, the Party's premier decision making body, in September, according to the Ministry of Transport.
The behemoth project is expected to be capitalized at $58.71 billion, of which $1.98 billion would be earmarked for ground clearance, $31.58 billion for construction, $15 billion for equipment, and $5.82 billion for project management and consultancy. Stand-by expenses would mount to $4.07 billion.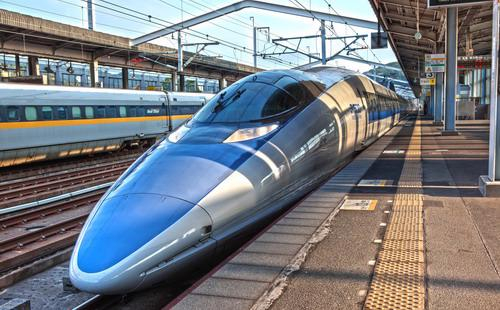 The north-south high-speed railway project will be a double track with 1,435 millimeter gauge, electrified, 1,545 kilometers in length, and run at a maximum speed of about 320 kph.
It would pass through 20 provinces and cities including Hanoi, Ha Nam, Nam Dinh, Ninh Binh (in the north), Thanh Hoa, Nghe An, Ha Tinh, Quang Binh, Quang Tri, Thua Thien Hue, Danang, Quang Nam, Quang Ngai, Binh Dinh, Phu Yen, Khanh Hoa, Ninh Thuan, Binh Thuan (central region), Dong Nai, and Ho Chi Minh City (in the south). The starting point of the project is Ngoc Hoi Station in Hanoi, and the end point at Thu Thiem Station in HCMC.
To ensure investment efficiency and match resources capability, the gigantic project would be phased out, the transport ministry said.
Specifically, phase 1 invests in two sections of Hanoi-Vinh and Nha Trang-HCMC with a length of 665 kilometers and total investment of $24.72 billion. Construction on the section would occur in the 2027-2031 period and exploitation begin in 2032.
Phase 2 would involve the Vinh-Nha Trang section with a length of 894 kilometers and a total investment of $33.99 billion. Of this, the Vinh-Danang section will enter operation by 2040 and the Da Nang-Nha Trang section by 2045-2050.
The Ministry of Planning and Investment recently sent an official dispatch to the transport ministry regarding the progress of appraising the pre-feasibility study report for this project.
In this document, the MPI said consultancy results showed that many elements of the pre-feasibility study must be scrutinized to ensure the project feasible. The issues include selecting design and operation speed levels, route directions, connection with domestic and foreign traffic networks, total investment, and capital mobilization.
The proposed multi-billion-dollar project, shelved a few years ago due to hefty cost estimates, may be implemented over the next 10 years to bolster the country's ailing rail network. Its planned investment of $58.71 billion is equivalent to about 16% of Vietnam's GDP in 2021.
"When investment policies are made available, we will determine an appropriate schedule, with work to start three to four years later," Minister of Transport Nguyen Van The said on June 10 at a National Assembly session.
In a meeting on July 22, Prime Minister Pham Minh Chinh asked the Japanese Bank for International Cooperation to help Vietnam research and develop its north-south high-speed railway.
The PM told Maeda Tadashi, chairman of the policy-based financial institution, that the development of the giant project could be "phased out, section by section, with easier parts to commence first, followed by the more difficult."