Mausoleum of President Ho Chi Minh reopens
By
VietnamPlus/The Investor
Mon, August 15, 2022 | 10:26 pm GTM+7
The Mausoleum of President Ho Chi Minh in Hanoi will reopen to the public from Tuesday after an annual maintenance since June 13.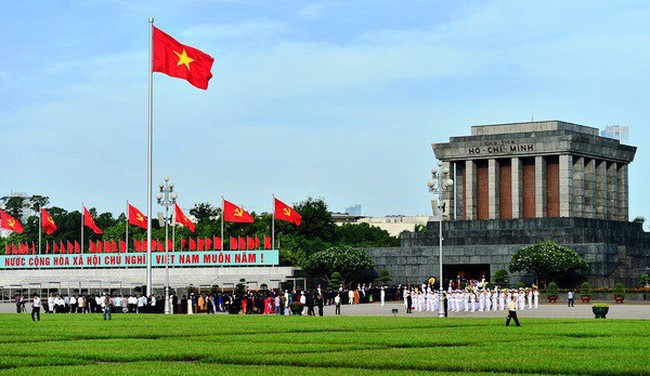 According to the mausoleum's management board, respect-paying activities for the late President will resume on August 16.
President Ho Chi Minh passed away on September 2, 1969. His body was embalmed and placed in a glass coffin inside the granite mausoleum.
The mausoleum has become an important landmark of the capital city and is integral to the political and social history of Vietnam.
Prime Minister Pham Minh Chinh on Sunday attended a conference reviewing the 30-year cooperation between the mausoleum's management board and the All-Russian Scientific Research Institute of Medicinal and Aromatic Plants (VILAR) in preserving the body of the late Vietnamese leader.
Addressing the conference, Chinh said when President Ho Chi Minh passed away in 1969 at the age of 79, with the endless love and gratitude for the leader and to realise the strong aspirations of the entire Party, army and people, the Politburo and the Party Central Committee decided to preserve his body and build a mausoleum so that his reputation, great career, and enormous devotion would exist forever in the hearts and minds of every Vietnamese person and become an everlasting symbol of national solidarity and unity.
Despite the fierce war, experts from the Soviet Union worked side by side with Vietnam's military officers and soldiers to make tireless efforts to preserve the body in the best possible condition.
The PM described the achievements so far as a vivid illustration of Vietnam's close cooperation and friendship with the Soviet Union in the past and Russia at present.