Remains found in UK burnt mill identified as Vietnamese man
Sat, August 13, 2022 | 11:46 pm GTM+7
Human remains recovered from a burnt mill in Greater Manchester after a blaze that occurred on May 7 have been identified, through fingerprint analysis, as belonging to Uoc Van Nguyen, a Vietnamese man.
Further scientific DNA testing is awaited, Greater Manchester Police (GMP) stated August 12.
Uoc was one of four Vietnamese nationals, who were reported missing to the GMP on July 21, and may have been inside the mill on Bower street, Oldham town during a fire on May 7, the police said.
The 31-year-old maintained regular contact with his wife until the date of the fire, at which time he said he was in a mill.
Police have been searching the remnants of the mill since demolition workers discovered human remains on July 23, 2022.
Detective Superintendent Lewis Hughes, GMP's Victim Identification lead, said specially-trained officers were in direct contact with Uoc's wife and his loved ones and to ensure they are "fully updated and supported."
"Enquiries are ongoing to establish why Uoc and other, currently unidentified, individuals were in the mill during the fire," he added.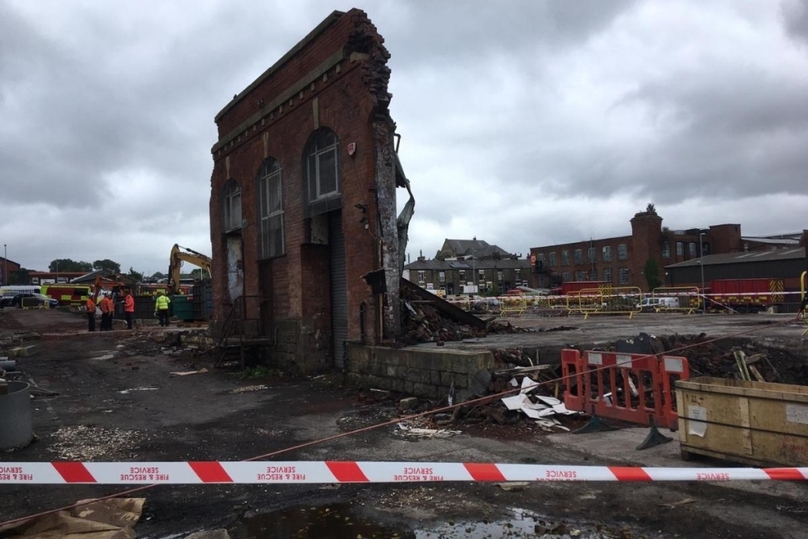 It took four days for firefighters to put out the fire that occurred on May 7. At that point it was not believed anyone was inside, according to the GMP.
The police received a notice of four missing Vietnamese on July 21, so they demolished the factory to search.
The GMP had announced August 5 the identities of four Vietnamese people potentially related to the Bismark House fire: Cuong Van Chu, 39; Uoc Van Nguyen, 31; Duong Van Nguyen, 29; Duong Van Nguyen, 29; and Nam Thanh Le, 21.
Fire official Leon Parkes told the UK media in late July that "the decision was made at the time that no firefighters were allowed inside the building for two reasons: the fire is large and growing, there is some concern about the stability of the building's structure."
According to Parkes, the building that caught fire appeared to be a warehouse shared by several companies. The building was closed and locked when the fire broke out.