Restaurant chain Golden Gate leaders divest capital
Mon, August 8, 2022 | 4:12 pm GTM+7
Golden Gate Trade And Service JSC (GoldenGate), a major developer and operator of full-service restaurants in Vietnam, has seen key leaders reduce their share ratio compared to the start of the year.
Chairman Tran Viet Trung narrowed ownership from 4.43% to 2.28%, while board member Nguyen Xuan Truong reduced his from 3.98% to 3.05%, according to the company report for the first six months of 2022.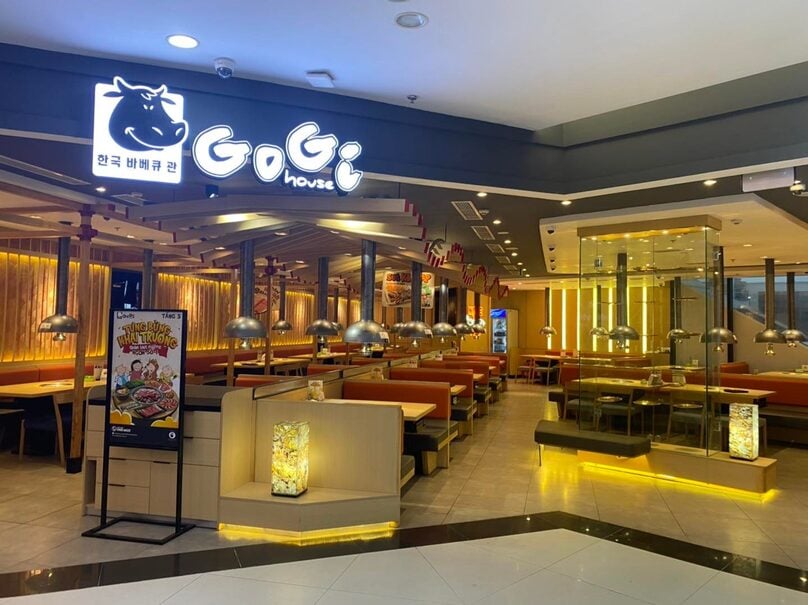 Besides, Trung lent more than VND87 billion ($3.72 million) to GoldenGate and earned a profit of nearly VND2.9 billion ($124,000).
Meanwhile, board member and general director Dao The Vinh continued as a major shareholder, slightly increasing his stake from 5.11% to 5.2%.
Golden Gate Partners JSC remained the largest shareholder with a 43.79% stake, equivalent to about 3.38 million shares, according to the equity structure of the business that owns the Gogi restaurant chain.
With the above ownership ratio, in the first half, Trung, Vinh, Truong and Golden Gate Partners received nearly VND2.2 billion ($94,000), VND4.8 billion, VND1.9 billion, and VND21.6 billion in dividends from GoldenGate, respectively.
The company recorded a loss of over VND430 billion ($18.8 million) last year, its first ever loss since 2008, due to the Covid-19 pandemic. Its revenue decreased 27.2% year-on-year to $145 million, according to the company's financial statement.
In 2022, Golden Gate aims to generate a revenue and after-tax profit exceeding VND6,878 billion ($294 million) and VND931 billion ($39.79 million), up 7% and against a $18.8 million loss in last year.