Singtel's NCS, FPT Software bank on Asia-Pacific digital transformation
Tue, August 2, 2022 | 3:05 pm GTM+7
Singtel's IT arm NCS and Vietnam's leading IT firm FPT Software have signed a deal to open a strategic delivery center in Hanoi this month.
Both sides, via the partnership announced Monday, look to better support the digital transformation demands of the region. The center will focus on delivering high-quality digital services for clients across Asia-Pacific (APAC), representing NCS's growing interest and partnerships in Vietnam.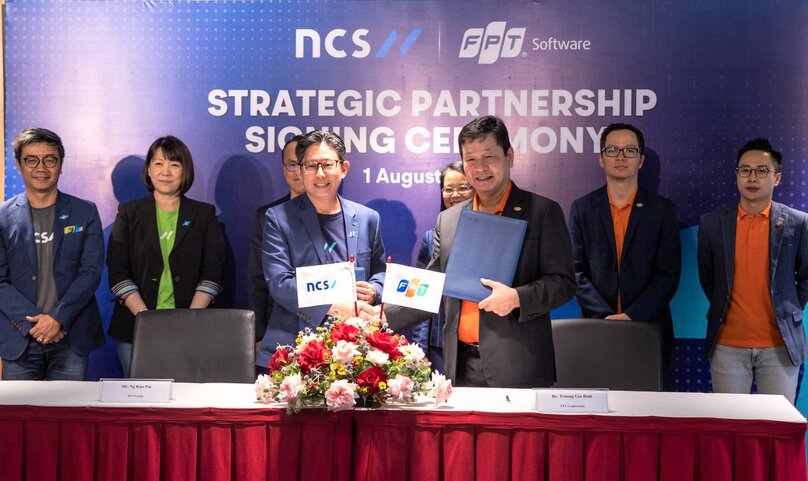 Ng Kuo Pin, CEO of NCS, said, "Demand for digital transformation services continues to accelerate in this region. Coupled with the strong pool of high-caliber talent in Vietnam, our proven delivery methods and extensive reach, we can help our clients transform and run their operations more efficiently and at optimized costs.
"By enhancing our digital and workforce capabilities and forging strategic partnerships with recognized leaders like FPT Software, we aim to create a highly compelling end-to-end digital transformation value proposition for our clients," he added.
The strategic delivery center in Vietnam - NCS' third delivery center in the region - will employ a team of more than 3,000 by 2025 and complement existing delivery centers in Pune, India, and Chengdu, China, said the subsidiary of Singtel, a Singaporean telecom conglomerate.
The new facility will offer infrastructure services like secure operating environments, client-customized training, access to high-tech talent managed via NCS proprietary and integrated delivery methods.
FPT Corporation chairman Truong Gia Binh said, "As an IT solutions provider, we have been a trusted partner to companies and authorities in their digital transformation journey. We look forward to working with NCS to strengthen the business operations of clients and help them realize their digital transformation goals at an accelerated speed."
The new partnership will enable clients to access FPT Software's talent pool and proven expertise that spans more than two decades.
FPT Software, a subsidiary of FPT Corporation, has a global presence in 27 countries and a mix of onsite, nearshore and offshore delivery models, enabling great scalability, timely assistance and cost optimization for clients and partners worldwide.