UK asks Vietnam to help identify Manchester fire victims
Sat, August 6, 2022 | 6:43 pm GTM+7
The UK police has sought Vietnam's cooperation in identifying victims found in a burnt warehouse in Greater Manchester after a blaze that occurred on May 7.
According to the Vietnamese Embassy in the UK, police announced August 4 that they had found a third body in the burnt warehouse in Oldham town, Greater Manchester. Search operations were underway at the site, the embassy said.
Over the past few days, Vietnamese authorities have identified the families of four Vietnamese citizens who were recently reported missing in the UK, according to a release from Vietnam's Ministry of Foreign Affairs.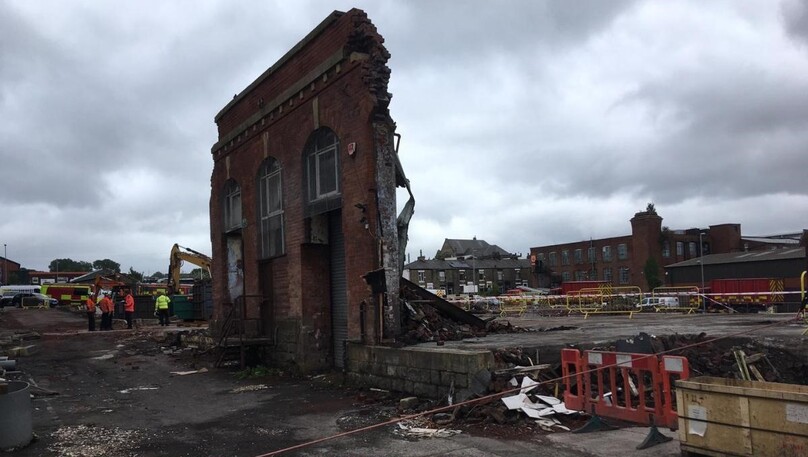 Human remains found July 23 at the scene of the Bismark House factory fire on Bower street may be related to the four missing Vietnamese, UK police had said.
It took four days for firefighters to put out the fire that broke out on May 7. At that point it was not believed anyone was inside, according to Greater Manchester police (GMP).
After the police received the notice of four missing Vietnamese persons on July 21, they demolished the factory to search the premises. Detectives are now working to establish the identities of the deceased as well as the circumstances of the blaze.
The GMP had announced August 5 the identities of four Vietnamese people potentially related to the Bismark House fire: Cuong Van Chu, 39; Uoc Van Nguyen, 31; Duong Van Nguyen, 29; Duong Van Nguyen, 29; and Nam Thanh Le, 21.
Contact with the first two had been lost since May 7. Duong Van Nguyen contacted his family for the last time about three months ago, saying he was staying in "an abandoned house" while looking for work. Nam Thanh Le last contacted his family on May 4, saying he was living in "a rundown house" while looking for a new job.
Detective Superintendent Lewis Hughes, GMP's Victim Identification lead, said: "Though we have reason to suspect that Cuong, Uoc, Duong and Nam may have been in the mill during the fire, we are keeping an open mind with regards to how many people were present and their whereabouts.
"I, therefore, appeal to them or anyone with information about their whereabouts before or after the fire to contact us. I stress that their safety and welfare is our number one priority."
However, the police would not make a conclusion until results of an autopsy are available.
Fire official Leon Parkes told the UK media in late July that "the decision was made at the time that no firefighters were allowed inside the building for two reasons: the fire is large and growing, there is some concern about the stability of the building's structure."
According to Parkes, the building that caught fire appeared to be a warehouse shared by several companies. The building was closed and locked when the fire broke out.