Vietnam can expand underground, sea, air spaces for growth: PM
Thu, September 15, 2022 | 12:29 pm GTM+7
Vietnam can expand its underground, sea and air spaces to boost socio-economic growth, Prime Minister Pham Minh Chinh said at a conference Wednesday.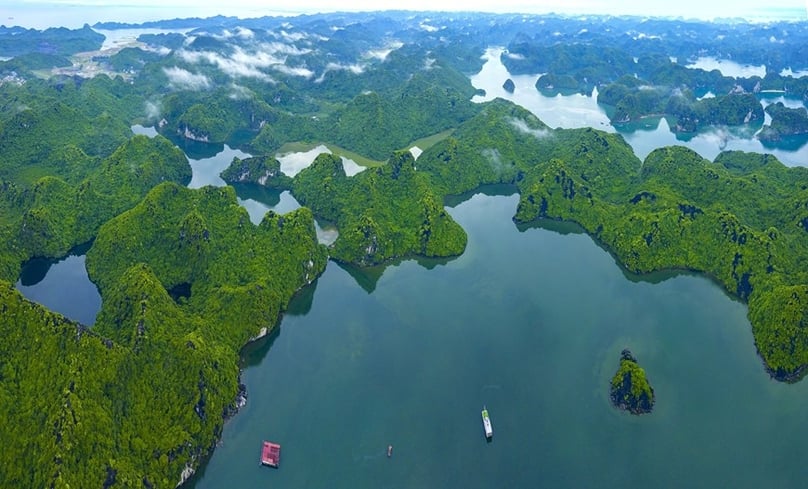 Referring to the 2021-2030 draft national master plan with vision until 2050, the PM also said Vietnam should focus on green economy, circular economy, night-time economy and development of cultural-tourism spaces.
Chinh stressed that socioeconomic growth and transition must ensure suitable allocation of resources and environmental protection, reasonable population growth and suitable immigration.
National level planning should focus on the country's strengths and ideal growth conditions in agriculture, supporting industry, manufacturing, materials, renewable and clean energy, logistics, consumer services, banking, finance, e-commerce and the culture industry.
The 2021-2030 national plan with vision to 2050, is Vietnam's first-ever master plan after the Law on Planning was passed in 2017.
The national appraisal council for formulating the plan was set up in August, with Deputy PM Le Van Thanh as its head and the Ministry of Planning and Investment (MPI) as the standing body.
During the drafting process, the MPI has cooperated with the World Bank and studied the experience of countries like Malaysia, South Korea, China, Indonesia and Japan.
Vietnam's GDP reached VND8,399 trillion ($355.9 billion) in 2021, up 2.58% year-on-year, a decade-low due to the Covid-19 pandemic, according to the General Statistics Office.
The economy has recovered in 2022 after the pandemic was brought under control, growing by 6.42% year-on-year in the first half, with the service sector accounting for the lion's share of GDP, followed by industry and construction.