Triple helix collaboration crucial for circular economy growth: expert
Wed, September 7, 2022 | 3:10 pm GTM+7
Developing a circular economy in Vietnam requires concerted interactions between the government, enterprises, and relevant stakeholders, a Central Institute for Economic Management (CIEM) economist said Wednesday.
CIEM deputy chief Nguyen Hoa Cuong made the recommendation at a workshop held by The Investor in Hanoi to promote circular economy development in the country, one of the world's fastest expanding economies, which is seeking to champion sustainable development.
His other suggestions are for both policymakers and enterprises to foster circular economy development.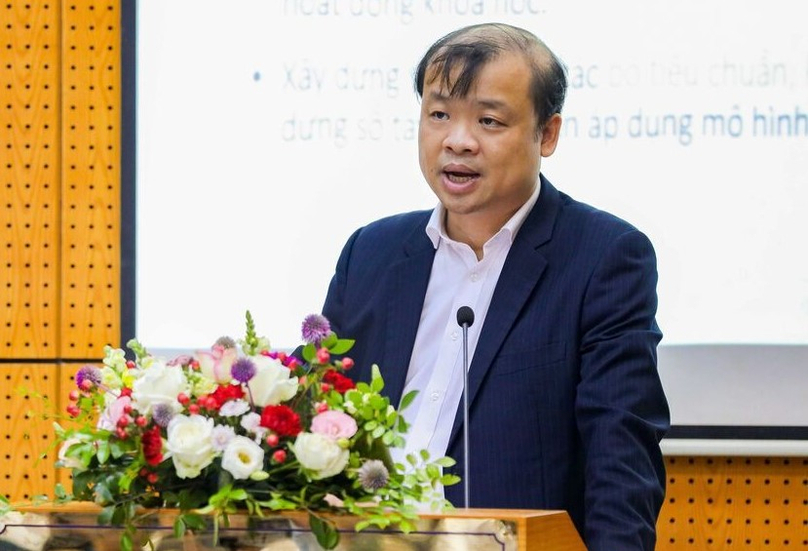 For the first group, it is necessary to increase public awareness of the circular economy and circular business models, and build policies to support the whole process.
"The state role should include building a legal framework for this, focusing on regulations to promote circular business-based enterprises, and the models should well fit the reality and market needs," Cuong said.
Science and technology have to play an important role to support businesses in pursuit of circular business models, he noted, adding that the government, enterprises, and relevant stakeholders should join efforts in exploring the progress of science and technology to drive the process.
As for businesses, the CIEM deputy head said they should give priority to green products and products from circular business models, meaning the goods favored by those markets. "It is also advisable for enterprises to enhance business networking and join supply chains both domestically and overseas to be able to create synergy via such cooperation."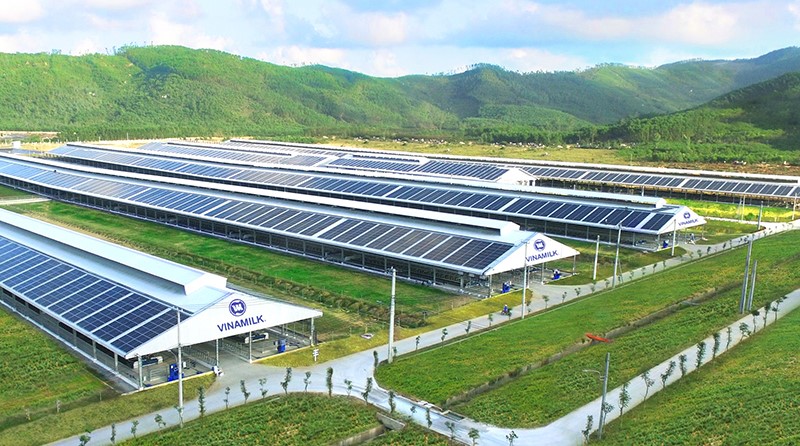 Corporate pioneers
Vinamilk, Vietnam's largest dairy company, has already shifted to a circular business model, Vinamilk R&D director Nguyen Quoc Khanh, told the event. "The model includes reducing waste, reusing and recycling resources and products," he said, calling it the 3Rs.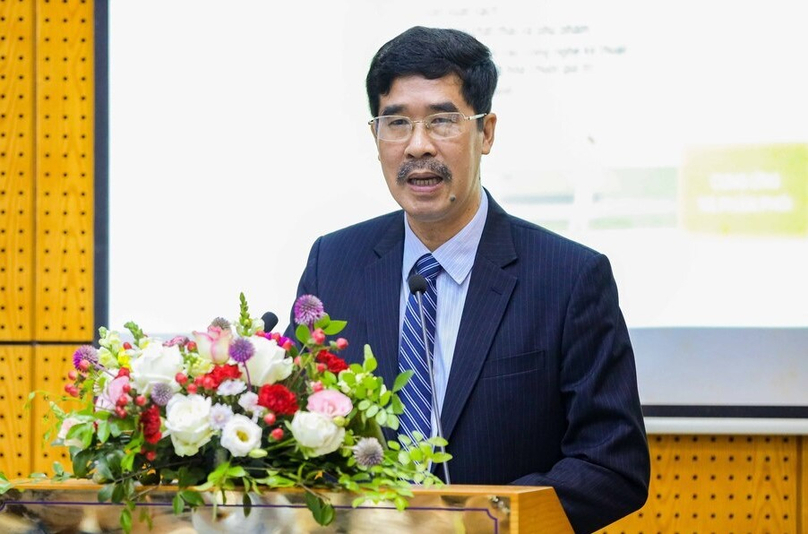 Vinamilk also conducts sustainable cattle farming and clean production, minimizing waste while maximizing its value chain. In distribution, the major makes use of artificial intelligence to cut costs and power consumption.
In waste management, Khanh said Vinamilk seeks to minimize adverse impacts on the environment and effectively use resources. All waste is classified and treated by professional contractors, while 100% of wastewater from factories is treated subject to regulated standards before being discharged.
The corporation has built biogas systems at its farms to minimize greenhouse emissions. Meanwhile, renewable energy from biogas systems is reused to heat water, he said.
Vinamilk also turns cow dung into fertilizer, waste sludge into farming soil, makes sure its dairy cows contain no growth hormones, and assures grass is free from GMOs (genetically modified organisms).
For Nestle Vietnam, Le Hoai Thuong, senior corporate affairs manager at the Swiss-backed company, said her firm is aiming at a net-zero goal by 2025 by using renewable energy and eco-friendly means of transport. "100% of product packaging could be recycled or reused by 2025," she said.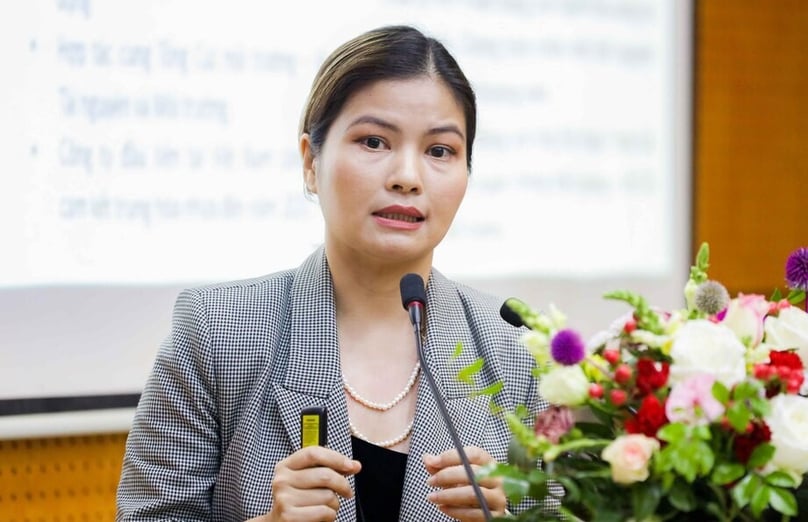 Thuong added her company has reduced the use of primary plastic in production, applied a circular business model in waste management to ensure 100% of coffee grounds are recycled into biomass fuel. Waste sand from boilers continues to be recycled into unburnt bricks, and waste sludge is recycled into organic fertilizers.
In coffee farming, under a Nestle Vietnam roadmap, the company has supported its contracted farmers in responsibly growing trees based on a regenerative agriculture model, in order to obtain the goal of water neutrality by 2025 through saving and regenerating water resources.
"We are fully aware that we must be responsible for our products, must partner with many suppliers in using recycled plastic and reducing virgin plastic in packaging. Consumers should support a circular business model so that Vietnam can promote a circular economy," she added.
Like Nestle, Vietnamese beverage producer Tan Hiep Phat has embraced a circular business model, said Tran Uyen Phuong, its deputy CEO.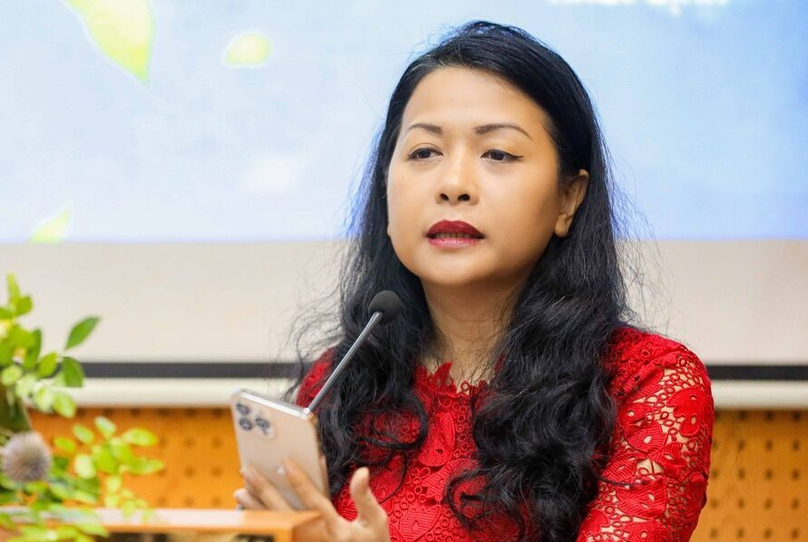 "We've used world-leading technology to meet requirements for a circular economy, including maximizing economic efficiency," she said.
The producer uses advanced technologies for plastics washing, extruder, and injection molding to recycle PE and PP plastic for pallet production, and garbage containers, and has an automatic digitized management system from production to supply, according to Phuong.
The company's 3Rs model has helped Tan Hiep Phat reduce more than 70,000 tons of plastics used from 2013-2022, while it seeks to increase the result to 112,000 tons by 2027, she said.