World meteorological body removes China's 'nine-dash line' on Vietnam's request
Sat, August 27, 2022 | 4:41 pm GTM+7
The World Meteorological Organization (WMO) removed Saturday China's infamous "nine-dash line" from a heatwave map posted on its Facebook page.
The removal followed a Thursday request made to WMO by Vietnam's Foreign Affairs Ministry spokeswoman Le Thi Thu Hang. She asked WMO to remove China's infamous nine-dash line and respect Vietnam's sovereignty in the East Sea, internationally known as the South China Sea.
WMO then edited its Facebook post about the ongoing heatwave in China by removing the "nine-dash line". The post was first seen on August 23, and it carried a map with the nine-dash line that has been rejected by the international community.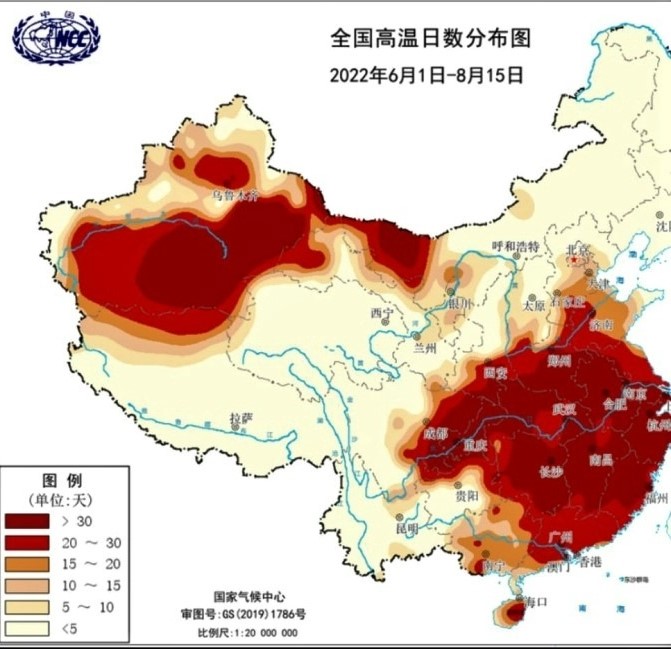 At a press meeting Thursday, Hang rejected propaganda and images that infringed upon Vietnam's sovereignty over the Hoang Sa (Paracel) and Truong Sa (Spratly) archipelagos, as well as its established sovereign rights and jurisdiction over related waters in the East Sea in line with the 1982 UN Convention on the Law of the Sea (UNCLOS).
Vietnam rejects the so-called "nine-dash line" and maritime claims that run counter to international laws, particularly UNCLOS, Hang said.