9,000 drink driving cases fined during National Day holiday
Sun, September 4, 2022 | 11:43 pm GTM+7
During the four days of the National Day holiday (September 1-4), traffic police imposed fines of around VND40 billion ($1.7 million) in nearly 9,000 cases of driving under the influence.
Among these, nearly 3,000 violators had the highest alcohol concentration in the sanctioning frame, which is more than 0.4 milligrams per liter of breath. Among the fined were nearly 150 people who refused the alcohol content test, according to the Ministry of Public Security's traffic police department.
Functional forces handled more than 41,200 traffic violations, with fines mounting to more than VND60 billion ($2.56 million), seized more than 940 cars and 12,700 motorbikes and revoked nearly 6,300 driving licenses of different kinds.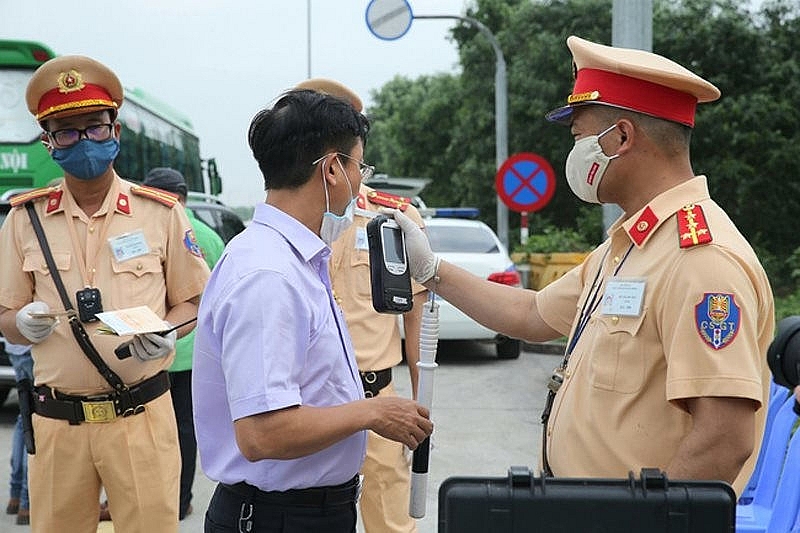 There were nearly 8,000 cases of traffic law violations on highways, attracting fines of VND10 billion ($426,000). The main violation was exceeding the speed limit by 5-10 kilometers per hour, with more than 4,300 cases.
More than 2,000 trucks were fined more than VND100 billion ($4.26 million), including nearly 1,100 cases of unauthorized oversizing of capacities.
On inland waterways, traffic police imposed fines of more than VND600 million ($25.57 million) in fined 510 cases.
There were 79 road traffic accidents nationwide during the holiday with 48 deaths and 51 people injured. Compared with the four days off on the occasion of Reunification Day on April 30, the number of accidents was down 24%, deaths down 12% and injured people down 39%.