Danang, Hoi An on the map of private jet globetrotters
Thu, August 4, 2022 | 2:59 pm GTM+7
Vietnam's Danang and Hoi An are in the list of nine new around the world private jet itineraries for 2023, which includes experiences on six continents.
The list is drawn up by TCS World Travel, America's private jet exploration and luxury tour operator.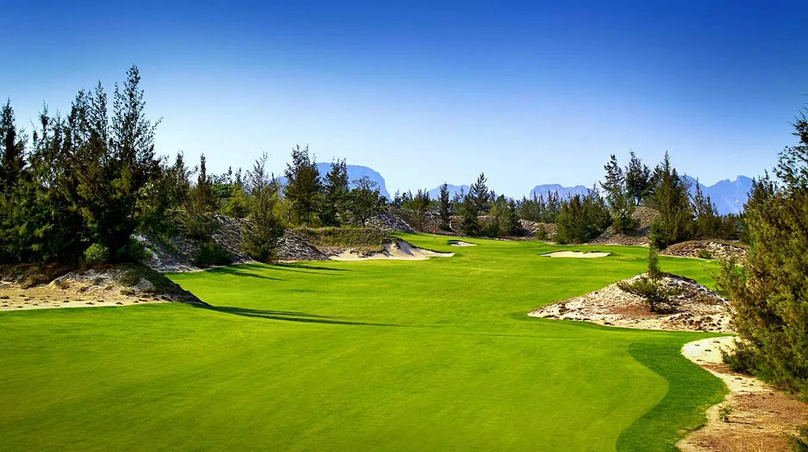 Danang and Hoi An are also part of the "golf around the world" trip organized by TCS World Travel in partnership with Kalos golf.
"On this trip, guests will explore some of the best golf courses in the world, including stops in the U.S., Australia, Malaysia, Vietnam, Oman, Rwanda, and Morocco. In between their puts, guests can also take part in cultural experiences, ranging from museum visits to meeting with local artisans," the tour operator wrote on its website.
The coastal city of Danang is an economic and tourism hub in central Vietnam, while Hoi An, an ancient town in nearby Quang Nam province, is a UNESCO heritage site.
The trip takes place January 27-February 17, 2023, and begins at $147,000 per person.
Golf in Vietnam has experienced remarkable growth over the last 20 years, the travel firm notes.
"Four Seasons Resort The Nam Hai, Hoi An is regarded as one of the country's premier beach resorts. Set on a private half-mile stretch of pristine beach, this tropical garden hideaway features refreshed villas and three pools that cascade to the beach. Guests enjoy an authentic connection to the region through on-site activities such as a cooking academy, a spa attuned to the rhythms of nature and exhilarating water sports.
"Divide your golfing time between the championship Dunes Course at Danang Golf Resort and Ba Na Hills Golf Club. Off the course, explore Hoi An's vibrant street scene via Vespa, enjoy a walking tour of the ancient Old Quarter and visit the temple ruins of the Kings of Champa."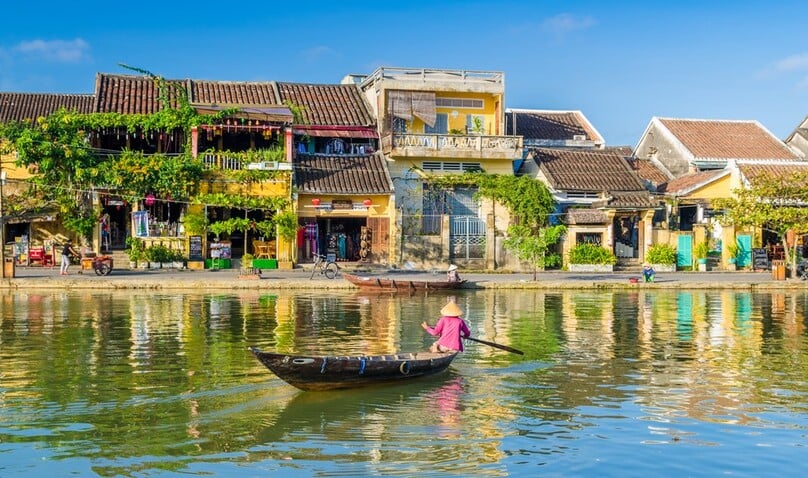 Meanwhile, Hoi An is a pit stop on the ancient crossroads of Asia and the Middle East, a luxury tour by private jet.
"This itinerary allows for guests to opt-in for the first half only or to join halfway through. Though you may feel compelled to stay for the entire trip that takes guests through England, Egypt, Israel, Uzbekistan, Thailand, Vietnam, India, Nepal, Bhutan, Oman, and back to England again to explore some of the world's most enduring cultures," said TCS World Travel.
The full trip takes place February 17-March 11, 2023, and begins at $140,000 per person.
"With its ancient temples, colonial architecture, verdant rice paddies and pristine beaches, the historic port of Hoi An is a melting pot of Japanese, Chinese, Vietnamese and European cultures. This fusion is reflected in the well-preserved, UNESCO-listed Hoi An Ancient Town."
Other private jet itineraries newly introduced include: World less travelled; Around the world; Wildlife & natural wonders of the world; Best of Africa; Hidden wonders of Asia; Wonders of the South Pacific, sun and seascape.
Shelley Cline, president of TCS World Travel, said in a statement provided to Travel + Leisure: "The pent-up demand for travel is like nothing we have seen before. In 2023 we have added five departure dates alone for our Around the World itinerary and eight other unique journeys."
On each trip, guests will travel aboard a private luxury aircraft, including the company's brand new custom-configured A321neo (operated by Titan Airways Limited. Departures with 48 guests operate on a Boeing 757).
The new jet, operated by Titan Airways, is configured for 52 guests and ensures both their comfort and privacy thanks to its dimensions - the largest cabin by height and width of any single-aisle aircraft on the market.
The plane also comes with custom-made leather seats with an advanced electric recline system and extra-large lavatories with full-length mirrors so "you can always look your best before landing." On board, guests will be served by an 18-member staff, including a dedicated chef and physician,.
Vietnam was recently named among the eight cheapest countries to retire by Travel + Leisure, with the overall cost of living about 49% lower than in the U.S., and rents about 75% lower, depending on the location.