Danish giant inks wind power deal with Vietnam contractor
Thu, August 11, 2022 | 2:39 pm GTM+7
Danish wind power giant Orsted has inked a deal with Petrovietnam Technical Services Corp. Mechanical & Construction (PTSC M&C) to collaborate on offshore wind projects in Vietnam.
It has already struck a partnership with Vietnamese conglomerate T&T Group to accelerate offshore wind developments in Hai Phong and Thai Binh in northern Vietnam, and Ninh Thuan in the south-central region.
While the Vietnamese government has not approved any offshore wind project to date, the Danish-Vietnamese partnership is aiming at a multi-gigawatt pipeline in the country.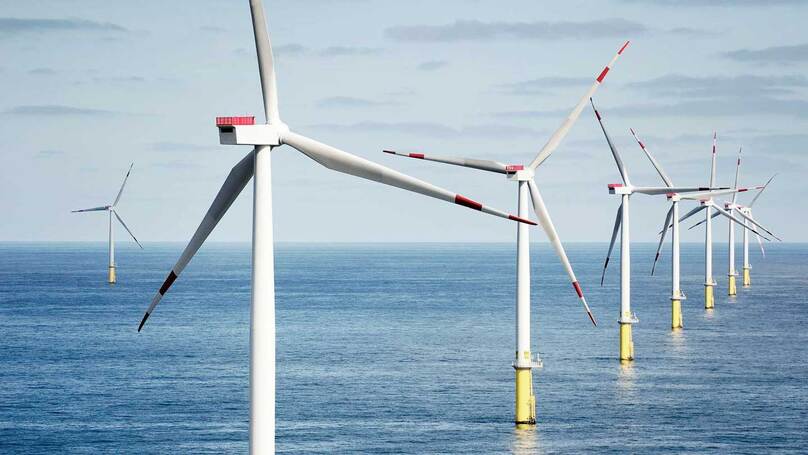 The memorandum of understanding (MoU) Orsted signed with PTSC M&C on August 5 brings together the Danish giant's 30 years of experience in developing, building and operating offshore wind farms and PTSC M&C's track record and expertise in building energy infrastructure in the Asia-Pacific.
The deal aims to deliver state-of-the-art offshore substations for the Orsted-T&T partnership's proposed multi-GW pipeline to supply renewable energy to Vietnam, one of the world's fastest-expanding economies. The collaboration also has an export angle to support Orsted's significant global pipeline of offshore wind projects.
Orsted targets 30 GW of offshore wind energy by 2030.
In Vietnam, Orsted, together with T&T, is seeking to speed up the groundwork for offshore wind projects in Ninh Thuan, Thai Binh, and Hai Phong.
The partnership has proposed two offshore wind projects with 5 GW in combined capacity off the coast of Ninh Thuan. Total investment for the two projects is estimated at more than $16 billion.
In Hai Phong, it plans a 3.9 GW offshore wind power plant, with investment estimated at between $11.9 billion and $13.6 billion.
For Thai Binh, the partnership has proposed a 3GW offshore project with its 1GW first phase estimated to cost $2.5 billion.