Dong Nai wants additional bridge linking with HCMC
Wed, August 24, 2022 | 11:05 pm GTM+7
The southern manufacturing hub of Dong Nai is asking its neighbor Ho Chi Minh City to build an additional bridge for increased traffic and economic connections between the two localities.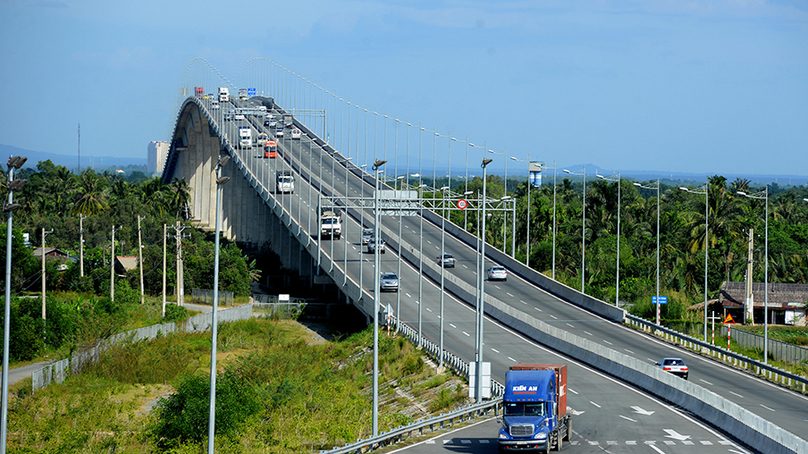 The proposed construction site for the bridge, which the province has not enumerated, is within a 15-km stretch of the Dong Nai River between the Dong Nai Bridge on National Highway 1 and the Long Thanh Bridge on the HCMC-Long Thanh-Dau Giay Expressway.
The construction of an additional bridge connecting the two localities is considered necessary, helping people to travel conveniently, especially when part of the Long Thanh International Airport begins operating in 2025.
Dong Nai authorities also said that adding new connections will help the exploitation of the Ring Road 3 and 4 projects and the Bien Hoa-Vung Tau Expressway that are taking shape more effective.
Dong Nai and HCMC are divided by the Dong Nai, Long Tau, Dong Tranh and Thi Vai rivers. Currently, the road connection between the two localities is available through three main axes: National Highway 1, National Highway 1K through Binh Duong province, and the Long Thanh Expressway. However, these routes are already overloaded.
As of now, the Long Thanh Bridge is the only one that has a direct connection between Dong Nai and HCMC.
There are three other bridges planned to link the two localities including Phuoc Khanh, which is under construction; Nhon Trach, which is awaiting site allocation; and Cat Lai for which the location is being researched.
Dong Nai has the second largest population in southern Vietnam, with nearly 3.1 million people. It is considered a gateway to the Southern Key Economic Zone - the most dynamic and developed region in the country.