Expand Phan Thiet town to the north and west: PM
Thu, September 1, 2022 | 9:06 am GTM+7
Binh Thuan province should think of enlarging Phan Thiet to build on its international popularity as a beach resort destination, Prime Minister Pham Minh Chinh said Wednesday.
The town is located 200 kilometers north of Ho Chi Minh City, making it one of the easiest beach destinations to access.
Meeting with provincial leaders, Chinh suggested the expansion when referring to Binh Thuan's development plan until 2030, with vision until 2050. He felt the 200-square kilometer town can be expanded to the north and west.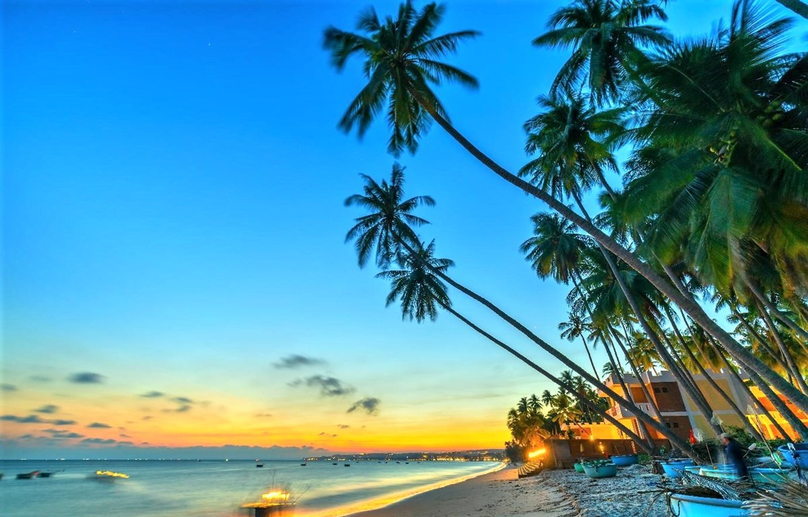 Phan Thiet, currently home to about 310,000 residents, boasts beautiful landscapes. In October 1995, dozens of thousands of tourists, both foreign and Vietnamese, flocked to the beach town to enjoy a full solar eclipse. The province's tourism sector has taken off since then, and the area of Ne Cape and Rom Islet has gradually been dubbed "a paradise of resorts".
In May 2020, the provincial government approved a Phan Thiet development master plan until 2040, under which the town's boundary will expand to some areas in the two districts of Ham Thuan Bac and Ham Thuan Nam. The expansion would increase its area to 276 km2, an increase of about 76 km2.
At Wednesday's meeting, PM Chinh also asked Binh Thuan officials to focus on developing a sea-based economy and tourism for sustainable growth. Priority should be given to building roads and transportation infrastructure to ensure convenient links with surrounding provinces in particular and the south of the country in general, he said.
Regarding an airport for Phan Thiet, he said local authorities should be transparent in selecting the passenger terminal developer via a bidding process.
Binh Thuan, covering over 7,800 km2, has a population of about 1.2 million people. The south-central province is well known for beautiful beaches, dragon fruit trees, and potential to develop wind, solar and LNG power.
On Tuesday, construction commenced on the 1,070-hectare Son My 1 Industrial Park, home to two LNG power plants and an LNG terminal, in Binh Thuan.