Work starts on Son My 1 industrial park in Binh Thuan
Wed, August 31, 2022 | 11:34 am GTM+7
Construction commenced Tuesday on the 1,070-hectare Son My 1 Industrial Park, home to two LNG power plants, in the south-central province of Binh Thuan.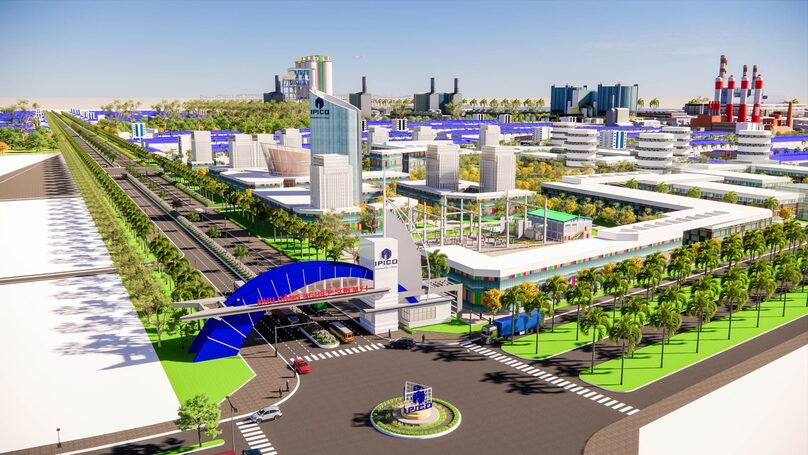 Developed by domestic industrial property developer IPICO in Ham Tan district, it is the largest IP in the province and one of the first smart and eco-friendly IPs in the south-central region.
Binh Thuan-based IPICO estimates the project cost at VND2,300 billion (over $98.2 million).
Notably, it will be home to two LNG power plants, Son My 1 and 2, to be built on 200 hectares with a total generation capacity of 4,500 megawatts, an LNG terminal on 100 hectares. It will also have more than 430 hectares for factories and warehouses.
The LNG terminal, with an installed capacity of 450 trillion British thermal units (TBtu), is expected to begin commercial operations by 2026. It will receive, process and supply reprocessed LNG as fuel for the Son My 1 and Son My 2 power plants.
The IP will be connected to key national routes like Highway 1A, National Highway 55 and the upcoming Phan Thiet-Dau Giay Expressway; and is thus expected to serve as a gateway to the Southern Key Economic Zone, which includes Ho Chi Minh City and the provinces of Binh Duong, Dong Nai, Ba Ria-Vung Tau, Tay Ninh, and Long An.
Addressing the groundbreaking ceremony on Tuesday, PM Chinh said that apart from the LNG power plants, the IP needs to attract manufacturers of equipment used in solar and wind power development, because the province has huge potential to develop green energy.
"The province should also pay attention to human resource training in service of the IP and ensure transparent mechanisms to prevent negative acts," he added.
American energy company AES Corporation, which runs the Mong Duong coal-fired power plant in Quang Ninh province, northern Vietnam, is considering developing a $13 billion offshore wind farm in Binh Thuan province.
The corporation submitted last July a letter of intent for the 4GW project to the Vietnamese mission attending an annual Vietnam-U.S. energy security dialogue in Washington D.C.