Gia Lai province chairman fired for work violations
Thu, September 15, 2022 | 7:26 pm GTM+7
The Prime Minister dismissed Thursday Vo Ngoc Thanh from the position of Gia Lai province's chairman.
Vice chairmen Do Tien Dong, Ho Phuoc Thanh, KPa Thuyen and former vice chairman Nguyen Duc Hoang were warned for their violations.
In mid August, Thanh, also deputy chief of the Central Highlands province's Party Committee, had been removed from the Party position.
The Party Central Committee's Secretariat had also requested relevant authorities to take disciplinary action against him.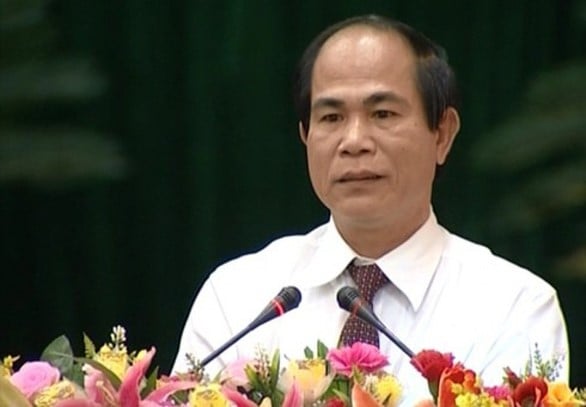 The secretariat concluded that the Party leaders of Gia Lai People's Committee for the 2016-2021 and 2021-2026 tenures had violated the principle of democratic centralism and working regulations.
Their lack of responsibility and loose leadership had resulted in the people's committee, some organisations and individuals breaching the Party's regulations, violating forestry laws and committing violations in the management and administration of some projects in the area.
As a leader, Vo Ngoc Thanh was mainly responsible for the violations committed by the people's committee in its 2016-2021 and 2021-2026 terms, the secretariat said.
He had signed a number of documents that violated regulations on investment, bidding, land, housing, forestry, construction, and planning.
The secretariat assessed that the above violations and shortcomings had "caused serious consequences, bad opinions in society, and reduced the prestige of the provincial Party leadership, local administration and Vo Ngoc Thanh personally."
In early August, the Party Central Inspection Committee had warned Do Tien Dong, standing vice chairman of Gia Lai; Kpa Thuyen and Ho Phuoc Thanh, both vice chairman, and Nguyen Duc Hoang, former vice chairman for their violations.
The committee also warned Nguyen Anh Dung, chief of the Gia Lai Department of Finance's Party Committee and director of the department; Luu Trung Nghia, chief of the Department of Agriculture and Rural Development's Party Committee and director of the department; and Pham Duy Du, chief of the Department of Natural Resources and Environment's Party Committee and director of the department.