Former Ha Long chairman dismissed from Party
Fri, August 5, 2022 | 12:16 am GTM+7
Pham Hong Ha, former chairman of Ha Long town, was dismissed from the Party Thursday following his arrest on charges of power abuse three months ago.
According to the Party Central Inspection Commission, Ha was dismissed for violations and shortcomings detected while he was member of the Ha Long Bay Management Board's Party Committee for the 2015-2020 term and head of the board during 2016-2020.
Ha was found to have violated the principles of democratic centralism, self-criticism and criticism; as also broken state regulations on bidding and investment management.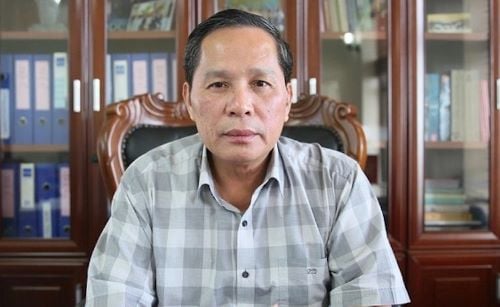 His violations had "very serious consequences, leading to bad public opinion and anger among cadres, Party members and people and reducing the prestige of Party organizations and agencies where he worked," inspectors said.
On May 14, Pham Hong Ha was arrested for involvement in a scam to appropriate property and for abuse of power in performing official duties at the No.3 River Management Joint Stock Company and the Ha Long Bay Management Board.
Investigators said that from 2017 to 2021, the No.3 River Management Joint Stock Company signed contracts for management and maintenance of inland waterways in Quang Ninh province, as also contracts with the Vietnam Inland Waterways Administration and a number of other agencies to regulate traffic on the Chanh River Bridge and other places.
In the implementation of the contracts, a number of leaders and employees of the company falsified documents and receipts to appropriate the state's money. They also colluded with some officials of the Ha Long Bay Management Board to facilitate the signing of contracts on managing, maintaining and regulating traffic in Ha Long Bay against regulations.
Pham Hong Ha was selected chairman of Ha Long town in June 2014 following a stint as its vice chairman. He was also the former head of Ha Long Bay Management Board. In September 2020, Ha retired after 35 years of service.
Ha Long Bay, a UNESCO-recognized natural heritage site, is a big tourist attraction in northern Vietnam.