Golden opportunity for Vietnam to develop industrial property: Vinhomes executive
Tue, August 9, 2022 | 3:32 pm GTM+7
Now is a golden opportunity for Vietnam to boost industrial property development and attract more high quality FDI, says Vu Cong Tru, industrial real estate director at Vinhomes JSC.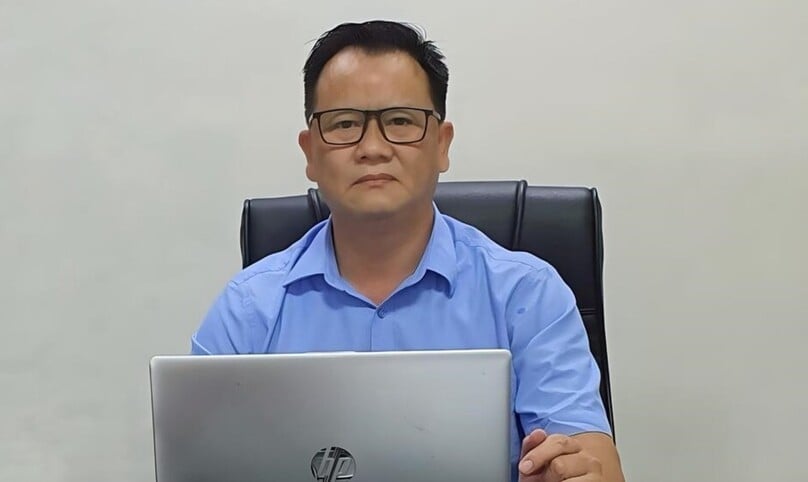 What do you think about the development of industrial parks (IP) in Vietnam?
In terms of IP quality, there are four levels from Grade A to D. Grade A is of international standard, providing hard and soft infrastructure facilities together with a wide variety of services.
Grade B provides basic infrastructure and utilities, not many support services and mainly for the licensing stage. Grade C has average standards but lacks utilities, with poor investment support services. Grade D has poor infrastructure quality, lacks basic utilities, and has poor connectivity to surrounding areas.
In terms of types of IP developers, there are four approaches. They are real developers; following the trend (enterprises not specialized in this development); companies expanding their ecosystems to building IPs as their businesses are related to industrial property development; and finally - the leaders, who are specialized in the development and operation of IPs, as well as acquisition deals.
The market has lured more and more domestic and foreign investment. However, in my opinion, this trend has few strong partnerships.
It can be said that companies mainly develop IPs in convenient areas with logistics potential in key industrial regions. However, there are not many of Grade A and Grade B standard, but many unfinished Grade C and Grade D IPs.
Of the 397 newly established IPs, 291 have entered operation. In my experience, the number with good results (grades A and B) is under 50.
Infrastructure enterprises generally do not have close ties with each other in investment promotion and support. They are competing with each other in luring FDI tenants at all costs.
However, looking at a broader picture, building IPs in Vietnam in this post-pandemic period shows lots of potential.
Vietnam has advantages in effectively developing IPs and specialized industrial zones. Therefore, businesses need to conduct careful R&D in order to build and operate IPs able to take advantage of the potential in each locality.
Vietnam is becoming a prime destination in the global production shift. What should the country do to ride these waves?
I think Vietnam has clear advantages. China is applying the "zero-Covid" policy, while the world is facing fluctuations like the conflict between Russia and Ukraine, or the energy crisis in Europe.
It can be said that this is a golden opportunity for Vietnam to boost industrial real estate development, attracting more quality FDI.
In addition to traditional sources, there would be more inflow to Vietnam from Europe, along with Russia and the U.S. in the near future.
In my opinion, thanks to breakthroughs in government investment in infrastructure development and leading enterprise presence in the sector, Vietnam is already in a position to boost industrial property development in all three regions.
So the current task is to create highlights for key areas, promote key projects, and invite strategic investors with driving projects. This requires the active participation and support of many stakeholders, and the development of more open policy mechanisms.
This would help localities bring into play their potential and advantages, thus intensifying effectiveness nationwide.
Globally, tax incentives to attract FDI are on the decline. In this context, what should Vietnam do to lure more FDI into industrial property development?
I think that in the next five to 10 years, this trend would not gain momentum in Vietnam as we still need to attract high quality FDI. In addition to tax incentives that Vietnam is offering, I think we need to perform the following key tasks.
The first is to build inter-regional links in infrastructure like transportation systems, ports, airports, and logistics centers with public investment and via public-private partnerships.
In addition, industrial development must offer enough basic and additional products and services. For example, there must be warehouses and factories, offices, service areas, industrial facilities, and accommodation for workers and experts. And there must be logistics services, shopping, convenience stores, supermarkets, banks, schools, and healthcare services.
Besides on-site investment support services, it is necessary to develop service packages for all steps in the licensing period so tenants can get their jobs done smoothly. Support units need to help tenants solve difficulties during operation. This would help bring more and more tenants.
Last but not least, it is necessary to form and develop key industrial production zones and support industry centers in each area.
To do this, we need to be serious in planning for each locality. We also need to have advanced thinking in resources governance and economic development to properly suit each situation and condition.
Mountainous provinces in Vietnam hold lots of industrial development potential but are not on the developer's radar. What do you think the government and ministries should do to help them?
In my opinion, a right investment approach is needed. It is necessary to determine local advantages, then build major industrial projects plus support industry projects. Special attention should be paid to Vietnam's economic geography and local development directions.
Carrying out projects is a process of developing IPs, marketing and implementing economic and technical solutions that meet the needs of buyers. The process requires broad-based determination and combined efforts from many stakeholders.
I emphasize this mindset because it is based on relationships and networks (formal and informal among different stakeholders like partners, customers, suppliers, resources coordinators) indispensable in exportation and international investment.
With this mindset, the planning and development of IPs, either specialized or integrated, will become much better, thus more able to lure tenants, both domestic and foreign.
* According to the Ministry of Construction, occupancy rates in industrial parks across the country in the first half of the year were at high levels. The average in the north was about 80%, and it was 85% in the south. Notably, the average exceeded 95% in Ho Chi Minh City, Dong Nai province, and Bac Ninh province.

Industrial property rents in the second quarter continued an upward trend compared to the same period last year, increasing by 5-12% in the north and 8-13% in the south.

* Unleashing a new investment wave will be the theme of the Vietnam Industrial Park Forum 2022 organized August 11 by The Investor in Ho Chi Minh City.