Government to discuss power development plan
Thu, August 4, 2022 | 6:00 pm GTM+7
The government's meeting next week is set to discuss the country's latest power development plan, or PDP VIII, Deputy Prime Minister Le Van Thanh said Thursday.
"If implementing PDP VIII in line with what the country is targeting, there will be enough energy for socio-economic development by 2050, with carbon emission neutrality still feasible," Thanh told the 5th National Environment Conference, stressing Vietnam's determination to embrace green and clean power.
The National Steering Committee for the implementation of Vietnam's net-zero emission target by 2050 has been established, with ministers being members, the Deputy PM added.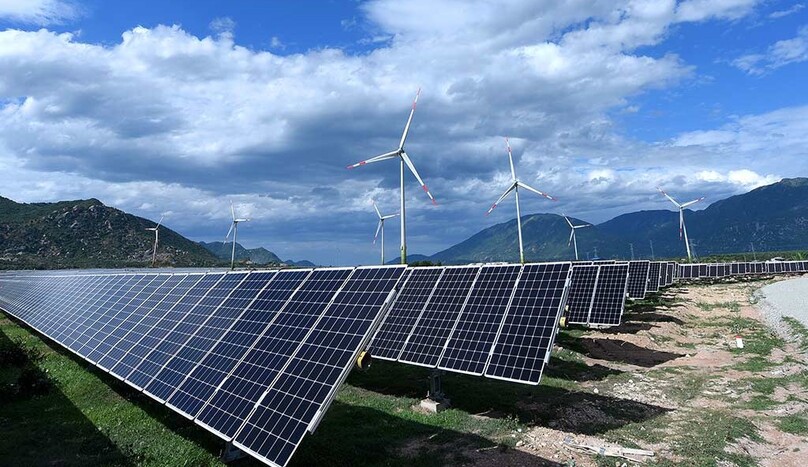 Vietnam should reduce thermal power production by 14,120 MW and boost renewable energy and liquefied natural gas (LNG)-fired power to achieve its zero emissions target, the Ministry of Industry and Trade proposed in its latest report on PDP VIII submitted to the government last week.
It said the PDP VIII for the period 2021-2030, with a vision to 2045, should see coal-fired power be reduced to 37,467 MW, or 25-31% of total capacity by 2030, and about 10% by 2045. The ministry suggested no new coal-fired power plants be approved after 2030, and some coal-fueled projects are converted to using LNG.
Caitlin Wiesen, UNDP resident representative in Vietnam, said Vietnam needs about $330-370 billion to achieve the net-zero emission goal committed by Prime Minister Pham Minh Chinh at COP26.
Wiesen noted that the country should develop new financial programs to attract and create green financial sources like carbon markets and green bonds.
According to UNDP, to achieve net zero emissions by 2050, Vietnam needs to build a law on climate, giving rise to breakthrough innovations. Second, it should quickly approve PDP VIII to attract green investment.
Greater ambition in renewable energy and less dependence on coal-fired power will be a promising start. Adequate marine space planning is also important to unlock the huge potential of marine renewable energy in a sustainable way, UNDP noted.
The organization also suggested Vietnam issue a national action plan on circular economy to support economic development with less carbon emissions and climate resilience.