HCMC seeks priority for southern rail connectivity
Wed, September 7, 2022 | 9:51 am GTM+7
Ho Chi Minh City People's Committee has proposed the Transport Ministry to prioritize investment in the Thu Thiem-Long Thanh and HCMC-Can Tho railway projects to bolster regional connectivity.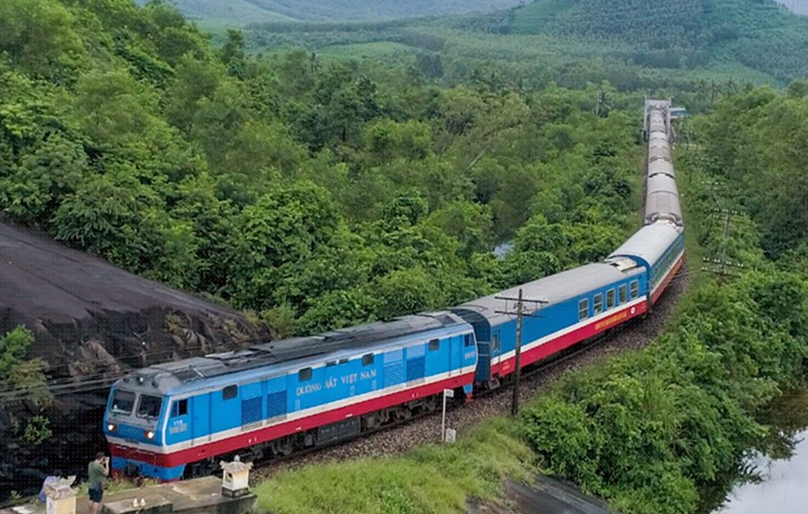 The HCMC-Can Tho railway is more than 174 kilometers long, with a total investment exceeding VND169,000 billion ($7.18 billion), passing through six localities including Binh Duong province, HCMC, Long An province, Vinh Long province and Can Tho city with 13 stations.
This is a double track, using a standard gauge of 1,435 millimeters, with a design speed of about 190 kph for passenger trains and 120 kph for freight trains. With the above speed, traveling from Can Tho to HCMC would take 75-80 minutes instead of 180-240 minutes as by road.
The Thu Thiem-Long Thanh railway is about 37.5 kilometers long with the starting point at Thu Thiem Station, HCMC's Thu Duc city and end point at Long Thanh International Airport in Dong Nai province.
The proposed scale would implement a double track, measuring 1,435 millimeters, serving passengers only. Total investment is about VND40,566 billion ($1.72 billion), under the public-private partnership (PPP) mode.
According to railway network planning for the period of 2021-2030, with vision until 2050, along with the North-South railway line, HCMC has five railway lines connecting with localities including: Nha Trang-HCMC high-speed railway, HCMC-Can Tho railway, HCMC-Loc Ninh railway, HCMC-Tay Ninh railway, and Thu Thiem-Long Thanh railway.
According to HCMC People's Committee, the experiences of major cities across the world show that urban development oriented toward public transport (Transit Oriented Development - TOD model) is a very effective development strategy that integrates urban areas with public transport systems.
This model contributes to improving the efficiency of investment and exploitation of public transport, urban development, and the value mixed land use in the area 500 meters radius from railway stations.
To ensure synchronization with urban development planning oriented to the TOD model, the HCMC People's Committee has asked the Ministry of Transport to work with HCMC and relevant localities and ministries in the process of drawing up technical and specialized railway plans.