Industrial developer Becamex buys back $8.49 mln bonds before maturity
Sat, September 10, 2022 | 10:25 am GTM+7
Becamex IDC, Vietnam's leading developer of large-scale industrial townships, has bought back VND200 billion ($8.5 million) worth of bonds before maturity on August 31.
The value of outstanding bonds decreased from VND1,800 billion ($76.51 million) to VND1,600 billion ($67.98 million).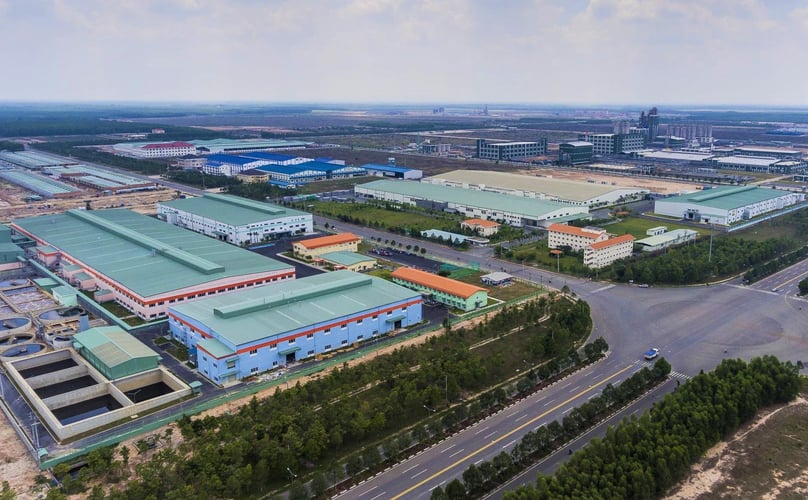 This bond lot had a total issuance volume of VND2,000 billion ($85 million) with a term of five years, an issuance date of August 31, 2020, and maturity date of August 31, 2025. Becamex has bought back a total VND400 billion of this bond lot.
The owners of the bonds Becamex bought back this time were Shinhan Bank Vietnam, Tien Phong Bank, Vietnam-Russia Joint Venture Bank and BIDV bank.
By the end of the second quarter of 2022, Becamex's outstanding long-term bonds were worth more than VND9,116 billion ($387.5 million), accounting for the majority of its total debt.
Becamex recorded an after-tax profit of VND1,370 billion ($58.67 million) in the first half of 2022, up 40% year-on-year. The corporation achieved a net revenue of VND3,358 billion ($143.8 million) during the period, an 8% rise compared to the same period last year, according to its consolidated financial statement.
Becamex leaders told the company's annual general meeting in late April that in future, Vietnam-Singapore Industrial Park Joint Venture (VSIP), Becamex's largest joint venture with Sembcorp Industries, will make an IPO.
Besides, in the next two years, Becamex plans to list shares of BW Industrial Development JSC (BWID), Becamex's second largest joint venture with global private equity firm Warburg Pincus, on a stock exchange.
In March 2022, VSIP held a groundbreaking ceremony for the third industrial park project in the southern province of Binh Duong with a scale of 1,000 hectares.
VSIP parks have attracted a total $15 billion in foreign investment, serving about 880 tenants from 30 countries and territories.
Apart from VSIP, Becamex owns many other large industrial parks like My Phuoc Industrial Park 1-3 (1,287 hectares); Expanded Bau Bang and Bau Bang industrial parks (1,489 hectares); Thoi Hoa Industrial Park (153 hectares); and Cay Truong Industrial Park (500 hectares).
On the Ho Chi Minh City Stock Exchange, the BCM shares price hit VND89,500 ($3.80) a piece at the closing session on Sept. 9.