Japan's JERA acquires stake in Vietnamese firm for renewables expansion
Tue, August 16, 2022 | 4:55 pm GTM+7
Japan's largest power company JERA has acquired a 35.1% stake in Vietnamese firm Gia Lai Electricity JSC from the World Bank's investment arm IFC and Armstrong S.E. Asia Clean Energy Fund Pte.
JERA, a 50-50 joint venture between Tokyo Electric Power Co. (Tepco) and Chubu Electric Power, announced Tuesday its takeover of all holdings of IFC and the Singapore-based investment firm in the Vietnamese company, but did not disclose the price.
The acquisition is expected to be completed after necessary regulatory approvals, JERA said, adding the deal was made through its subsidiary JERA Asia Pte.
The deal makes the Japanese company the largest foreign stakeholder in Gia Lai Electricity, a power unit of Ho Chi Minh City-based TTC Group, which has interests in energy, agriculture, real estate, tourism and education.
Gia Lai Electricity, listed on the Ho Chi Minh Stock Exchange as GEC, owns and operates hydro, solar and wind power projects with a capacity of around 600 megawatts, including projects under construction.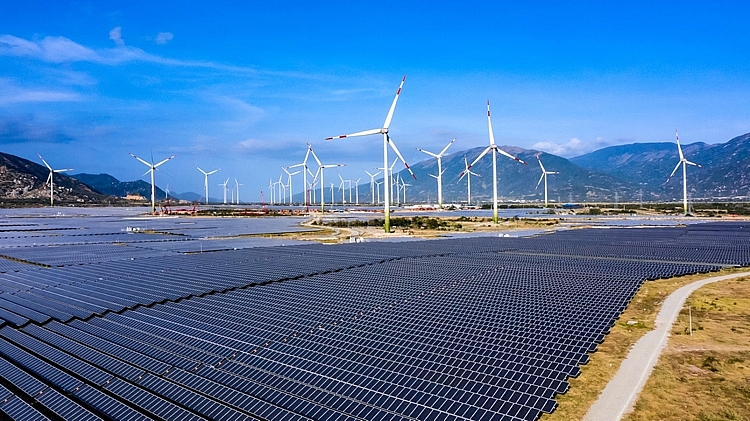 As Vietnam seeks to shift to cleaner energy and achieve carbon neutrality by 2050, the TTC subsidiary has plans to expand its power generation assets to 1.7 gigawatts by 2025, mainly comprising solar and wind power.
"As one of Japan's leading energy companies, our objectives are to contribute to both economic growth and decarbonization across Asia, and this investment represents another milestone in this effort. As a shareholder in GEC, we will support its expansion of renewables in Vietnam," a company release quoted JERA Asia CEO Toshiro Kudama as saying.
JERA said the Japanese major has recently established a new corporate vision for 2035, "to scale up its clean energy platform of renewables and low greenhouse gas thermal power, sparking sustainable development in Asia and around the world."
TTC chairman Dang Van Thanh said his group had an interest in discussing with JERA the potential of liquefied natural gas (LNG)-fired power, an area that has recently caught great attention in Vietnam, which is also one of JERA's strengths.
This March, JERA announced the start of full-scale operations of its Vietnam subsidiary, JERA Energy Vietnam Co.
"JERA has positioned Vietnam as a priority country and is considering the development of several LNG-to-power projects that will contribute to both decarbonization and a stable supply of energy, supporting economic growth," the Japanese company had said then.
JERA Energy Vietnam has started work on the basic design for a 4.5 GW project in Hai Phong city's Tien Lang district. It is a multi-billion dollar integrated gas-for-power development JERA has been pursuing together with American giant ExxonMobil.
The domestic subsidiary is also responsible for furthering LNG-to-power projects in Vietnam and exploring new projects, including in renewable energy.