Investment opportunities in LNG-to-power projects in Vietnam 
Wed, May 4, 2022 | 12:44 pm GTM+7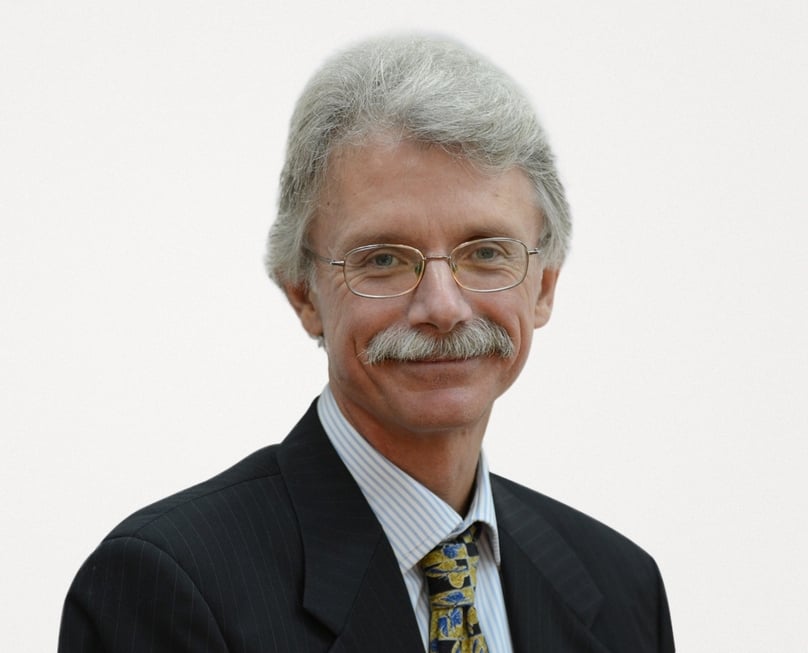 In recent years, there has been much talk about liquefied natural gas (LNG) as a new new fuel for power production. How big is the opportunity?
The bullish case for LNG prospects
The high-level view used to be rosy:
- In 2020, the Politburo issued Resolution 55. Development of LNG-to-power projects became a priority. The Politburo's goal was the capacity to import about 8 billion cubic meters of LNG by 2030.
- The Government has been drafting National Power Development Masterplan VIII (PDP VIII). LNG-to-power was originally listed as a priority for power development in Vietnam in the next decade.
Various factors are often trotted out to support the rosy view.
- Power shortage. Vietnam is short of electricity.
- There is no alternative. LNG is the only relatively clean fuel that can act as a base load for the grid. Arguments include:
+ New coal-fired plants are dead due to environmental concerns and financing difficulty.
+ Domestic gas-fired projects (Block B/52; Blue Whale) are difficult technically and environmentally.
+ Nuclear energy was ruled out a few years ago and will take a long time to put into production even if policy changes.
+ Wind and solar energy are intermittent. Pending better battery storage they cannot form a baseload.
+ Vietnam can add little more domestic hydro capacity.
- Mr Trump. The purchase of LNG was a means of reducing the trade imbalance with the US (more important when Mr Trump was president).
- Environmental issues. Environmental degradation is alarming. The Prime Minister's commitment to Net Zero at the COP26 summit now underlie policy at least as to the decline in coal-fired power projects.
The case for caution on LNG prospects
The case for the bulls is not as strong as it once looked:
- Price. The price of LNG, which is bought on the international market, has been soaring. Electricity prices – for sales to domestic consumers in Vietnam - cannot soar at the same rates. Yet investors in LNG facilities need predictable revenue streams to attract the finance required to build them. Hedging and risk mitigation tools are not available in Vietnam. So State subsidies, whether direct or indirect, may be needed. These will presumably be possible only in the context of State-owned investors.
- Energy security. PDP VIII has to balance the need to meet 2050 Net Zero commitments with energy security. The Russia-Ukraine conflict has demonstrated the importance of not being overly reliant on energy imports. All LNG would be imported. By contrast, nuclear, solar, wind, hydro, coal and gas are either wholly or partly available from domestic sources.
- Environmental doubts. LNG has been touted as a cleaner alternative to coal. However, it is a carbon intensive fuel and if emissions in production, distribution and gasification are included, its GHG footprint is large. It is likely to be targeted for phase-out when other cleaner technologies are developed to make it redundant.
- Supply risks. For now, each LNG-to-power project will be reliant on its own terminal and will lack backup or alternative fuel supply sources.
LNG projects - current status
Up to now, no LNG gas power plants operate in Vietnam.
Some small steps have occurred:
- The Hiep Phuoc Power Plant has been converted to run off LNG, but as yet has not received any LNG.
- The Hai Linh LNG terminal has been built but is apparently not yet in operation.
LNG projects - the future
Many LNG projects are listed in PDP VIII. Yet the number is trending down. The post-COP26 draft reduced imported LNG projects to 22.4 GW by 2030 (from 40.95 GW in the March 2021 draft). The plans for LNG by 2045 fell to 55.75 GW (from 83.55 GW in the March 2021 draft). Notice 92 of the Government in March 2022 indicates further declines are possible due to energy security concerns.
Some LNG projects will get off the ground. Vietnam needs base load power. Until energy storage technologies or nuclear are developed, this will be gas. There are two questions: which projects, and when?
Which projects?
It is a fool's errand to guess which projects may eventually be put into operation and which may not. There are too many variables. One might predict that one LNG center will emerge in the north of Vietnam, one in the south and possibly one in the central region. But the current plan for a scattering of projects across many provinces makes little sense and while they may stay on the books, many projects will not happen if they are not the first out of the starting blocks.
This is because LNG power generation facilities are large and complicated and require special facilities within harbors, LNG transfer and onshore storage systems, and then regasification systems and pipeline transport. The project company must obtain a myriad of discretionary regulatory permits and licenses.
Financing the projects will be complicated.
- There is no precedent for LNG-to-power projects in Vietnam so no risk allocation structure that is bankable has been developed.
- Financiers will look for a power production price that is supported by the sales price of the electricity.
- The template PPA issued by the MoIT does not support non-recourse project financing.
+ The tariff will be denominated and paid in Vietnamese dong. Meanwhile, the project company will have to import LNG and repay the lenders in US dollars. The project company will be exposed to currency risks. Lenders do not like this risk.
+ There is no take-or-pay obligation. So the lender will not be able to predict the income of the borrower.
+ The PPAs are governed by Vietnamese law with an inadequate (for foreigners) dispute resolution clause.
+ Compensation on early termination of a project is inadequate.
+There are no provisions addressing the risk of changes in law and/or tax.
So LNG to power investors, gas suppliers, equipment suppliers and others should look at the factors that will favour the ultimate operation of a project. This includes, most notably, the presence in the project of a powerful local backer, probably (but not necessarily) a State-affiliated entity, such as EVN, PVGas or PV Power.
- PV Gas is building the Thi Vai LNG Terminal, which is expected to start operations soon. It will supply PV Power's 1.5 GW Nhon Trach 3 and 4, scheduled to come online in 2023.
- PV Gas has formed a JV with AES to develop the Son My LNG Terminal. This should supply power projects to be developed by each of AES and EDF of France.
- PV Power is the leading sponsor (with Marubeni ) of an integrated LNG to power project in Quang Ninh.
- EVN's GENCO3 is leading a similar project at Long Son, together with Mitsubishi.
When?
The time taken to develop and finance a project-financed BOT coal–fired or gas-fired power project in Vietnam has tended to be between 5-10 years. It may be optimistic to expect a shorter period for a project-financed LNG-to-power project. An LNG-to-power project comprises two main infrastructure components - the LNG terminal and the power plant. This implicates two different national master plans, two different sets of laws and two different authorities. Reconciling the two components in terms of licensing, financing, development and operation will be central to any successful development.
In the absence of precedents, the Government authorities will need time to decide on each detail and will be prudent in such decisions. At the same time, developers will not have the benefit of any precedents to guide them.
The Son My project is a cautionary tale – it has been on the books for 10 years already and has changed shape in various ways.
Final remarks
Vietnam has been, and will continue to be, in need of more power to fuel its fast-growing economy. LNG-to-power projects will form part of its long-term development policies. However the country and decision makers will need time to adjust to new realities. The development of financed LNG-to-power projects is likely to be slow. It will take creativity, risk tolerance, and patience for interested sponsors and financiers to deliver projects in Vietnam. But delivered they inevitably will be. How many, only time will tell.