Petrolimex records $6 mln loss in Q2 despite surging oil price
Tue, August 2, 2022 | 7:45 pm GTM+7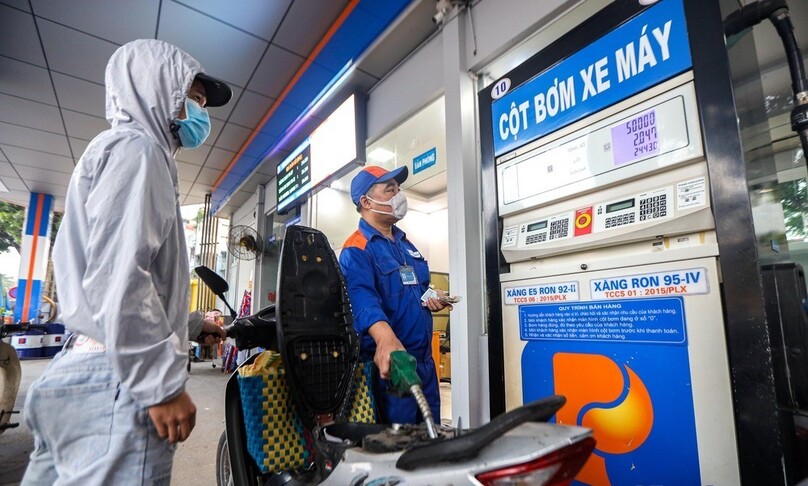 Petrolimex, Vietnam's biggest gasoline retailer by market share, reported a loss of of VND141 billion ($6 million) in the second quarter of the year despite soaring prices of crude oil.
Its net revenue hit VND84,367 billion ($3.61 billion) in the period, up 80%. In Q2/2021, the corporation made a profit of VND1,549 billion ($68.24 million).
The embargo of European countries and the U.S. on Russian oil due to the Russia-Ukraine conflict made the world oil price fluctuate abnormally. WTI oil hit $122 per barrel at the beginning of Q2 from $99.4, equivalent to an increase of 23% and then fell to $105.8 at the end of June. WTI (West Texas Intermediate) oil is a benchmark used by oil markets, representing oil produced in the U.S.
While the world oil price surged, Petrolimex had to import to address the shortfall in gasoline output from Nghi Son Refinery, ensuring no disruption to domestic supply. This was a reason behind its loss in Q2, according to the corporation's financial statement.
Moreover, gasoline prices in Vietnam have been adjusted down by a large margin since July, leading to more provisions which impacted Petrolimex's profits.
In the first half of the year, its net revenue and after-tax profit reached $6.48 billion and $12.93 million, up 78% and down 87% compared to the same period last year, respectively.
After six months, Petrolimex, which holds nearly 50% of gasoline retail market share in the country, has fullfilled 10% of the year's profit target.
At the end of Q2, Petrolimex's total assets hit VND81,049 billion ($3.47 billion), up 25% compared to the beginning of the year. Of this, liabilities reached VND54,929 billion, up 50%.
Meanwhile, PV Oil, which holds 20% of gasoline retail market share, recorded an after-tax profit of nearly VND510 billion ($21.83 million) in Q2, 1.5 times year-on-year. The profit for the first half of the year was VND792.6 billion, up 40%.
On the Ho Chi Minh City Stock Exchange, the Petrolimex (PLX) shares price hit VND41,000 ($1.75) a unit at the closing session on August 2.