Royal International casino dismisses top personnel
Mon, September 12, 2022 | 4:34 pm GTM+7
The Royal International Corporation, which operates Royal Casino Halong in Quang Ninh province, has announced the dismissal of its general and deputy general directors due to "work transfer".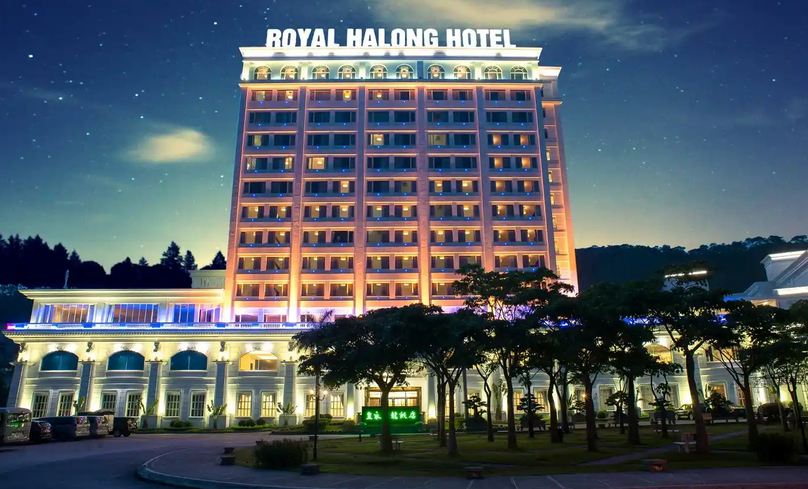 The company dismissed Kuo Ta Wei as general director and Cong Nghia Nam as deputy general director from September 9.
Previously, it had announced the dismissal of two other deputy general directors - Loh Siaw Kiang from the end of February 2022 and Pham Ngoc Nam from the end of June.
The board of directors has not yet announced the decision to appoint replacements. The legal representative is board chairman Lin Yi Huang.
The company recorded a loss of over VND456 million ($19,500) in the second quarter this year. It was the 11th consecutive loss making quarter for Vietnam's only listed casino company (RIC).
In the first half of the year, Royal International Corp lost about VND30.9 billion ($1.32 million), down 31% compared to the same period last year.
As of June 31, the company had recorded an aggregate loss of VND443 billion ($18.93 million).
The casino service provider expects revenues exceeding $6.3 million and after-tax losses of nearly $1.6 million this year.
In mid-April, the Ho Chi Minh City Stock Exchange decided to delist the RIC shares because it had suffered losses for three consecutive years. RIC shares have been transferred to UPCoM, the market for unlisted companies.