Samsung subsidiary, Vietnamese military firm sign phone parts manufacturing deal
Tue, September 6, 2022 | 9:23 am GTM+7
UIL Vietnam JSC, a unit of Samsung Electronics Vietnam, and military-run Z111 Factory have signed an agreement on manufacturing sim trays, a smartphone component.
General director of Samsung Electronics Vietnam Choi Joo Ho and Lieutenant General Nguyen Manh Hung, Party chief of the General Department of Defense Industry, attended the recent signing ceremony.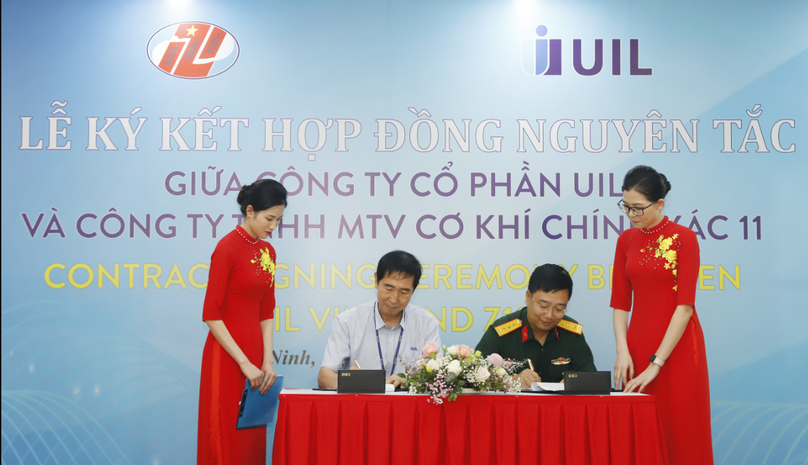 With support from Samsung and UIL, Z111 Factory built a production line for A235F and A236F sim trays and trained people to work on it. Before the signing, Z111 had manufactured 500 sim trays for checking and fulfilled Samsung's requirements.
Hung said that the agreement would not only help Vietnamese firms become a stronger part of Samsung's supply chain, but also encourage South Korean firms to invest in Vietnam. It would also strengthen Vietnam's supporting industry and boost the ties between Samsung and Vietnam's defense industry, he added.
Samsung is the largest foreign investor in Vietnam. About 60% of Samsung smartphones are made in Vietnam and the group has invested more than $20 billion as of June 2022, about 28 times higher than its initial commitment.
The total net profit earned by the South Korean tech giant's four units in Vietnam - Samsung HCMC CE Complex (SEHC), Samsung Display Vietnam (SDV), Samsung Electronics Vietnam (SEV) and Samsung Electronics Vietnam Thai Nguyen (SEVT) - rose 11.7% year-on-year to $1.43 billion in the first quarter of 2022, according to Samsung's financial report for the period.
As of 2021, Samsung had 51 level one and 203 level two vendors in Vietnam, according to the South Korean giant.