Shinhan Bank Vietnam launches digital consumer loan on mobile app
Mon, August 15, 2022 | 8:52 am GTM+7
Shinhan Bank Vietnam has officially launched its first fully digitalized consumer loan on the Mobile Banking SOL application, with a loan of up to VND24 million ($1,026) and an attractive fixed interest rate of 26% per year based on the lowering principal balance.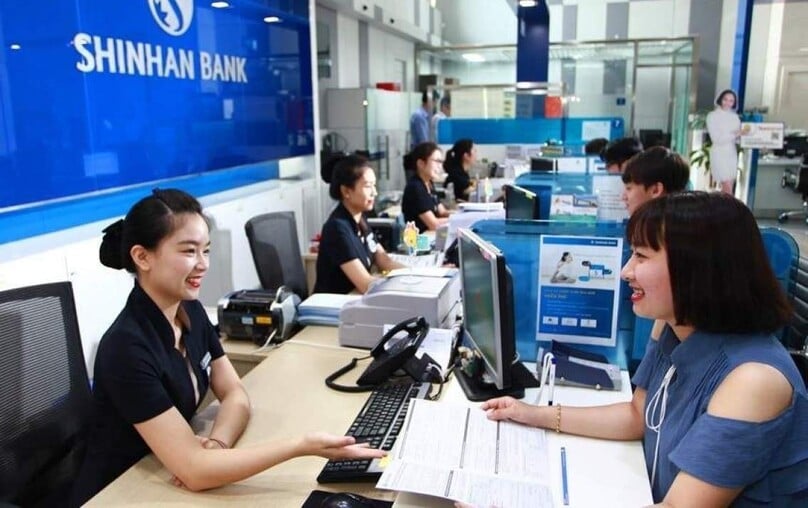 The Digital Consumer Loan represents a new step for Shinhan Bank Vietnam in its journey of digitizing financial products and services.
It aims to optimally meet the needs of all customers in this era of digital technology, particularly the young customer segment - those with modern consumer behavior and high expectations for convenience, safety, and security in financial transactions, the bank said in a release.
"Digital Consumer Loan is the foundation for digitalization acceleration which can help Shinhan Bank Vietnam to reach the next financial service level and to become market leader in term of digital financial market in Vietnam," Trinh Bang Vu, head of retail lending at Shinhan Bank Vietnam, said.
The Digital Consumer Loan is the Korean lender's first loan product with a fully digitalized process from loan application stage to loan execution.
Customers can apply for a loan with their mobile phone by taking a photo of their valid ID card and get the results in five minutes. All operations and approval processes will take place via the Mobile Banking SOL application, saving time and effectively addressing customer loan needs, compared to the traditional lending method.
"Customers can be entirely confident in the security and safety of Mobile Banking SOL since it is developed and managed by Shinhan Bank Vietnam, which has made substantial investments in multi-layer security technology," the bank added.
In mid May, Shinhan Bank Vietnam announced the establishment of "Future Bank Group", which will drive its digital growth strategy and retail business in the country, and a business partnership agreement between Shinhan Financial Group and e-commerce company Tiki.
In August 2022, the bank launched consumer loan products on Tiki, a leading e-commerce platform in Vietnam. It has plans to provide various financial products to Tiki customers in order to offer greater customer value.