Southern Vietnam university sets sights on foreign students after int'l accolade
Mon, August 22, 2022 | 8:18 pm GTM+7
The Eastern International University (EIU) in southern Vietnam is seeking to attract foreign students following the New City of Binh Duong securing the world's Top 7 Intelligent Communities title for the second time.
The university is located in the Binh Duong Smart City, on which the New York-headquartered Intelligent Community Forum conferred the accolade in 2021 and this year.
The smart city is a project jointly developed by Binh Duong province-based Becamex, a Vietnamese developer of large-scale industrial zones and urban areas, and the provincial government.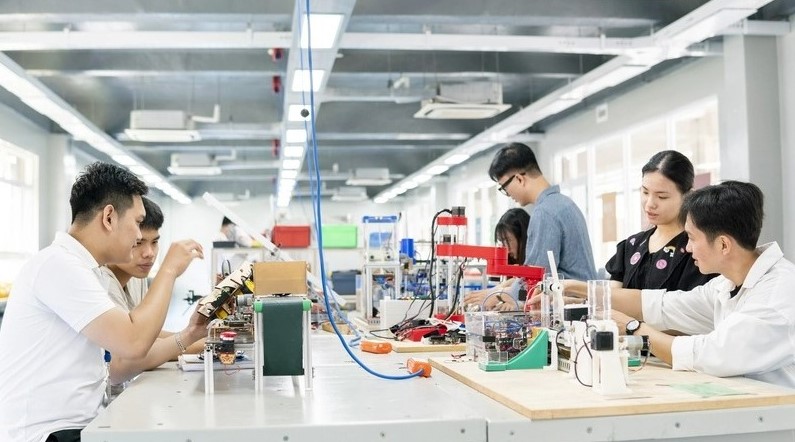 The smart city includes EIU, set up in 2010 by Becamex. "The founder, also the investor, expects to create a multi-disciplinary university comparable to universities in developed countries but tuition fees are affordable for Vietnamese people," said EIU President Dr. Nguyen Van Phuc.
"Not just Vietnamese students, we are also a good cost effective choice for foreign students from families living and working in Binh Duong, Ho Chi Minh City, and neighboring areas," he said.
In recent years, more than 95% of EIU graduates have found a job, mostly with foreign firms, joint venture companies, or international hospitals in HCMC and Binh Duong, one of Vietnam's most industrially developed provinces, he added.
The EIU website says the university has partnerships with almost 40 foreign colleges and universities, including Portland State University; University of Northern Colorado; University of Washington Tacoma; Australia's Griffith University; Japan's Yamaguchi University; Korea's Chungnam National University and Daejeon University.
Binh Duong Smart City is home to a growing number of techlabs and fablabs located in EIU and other educational institutions. Working with industrial partners and Binh Duong's Department of Science and Technology, the labs are sites of practical education in advanced technologies, with the latest equipment provided by industrial partners.