Swiss agritech firm Syngenta joins HSBC's green capital mobilization
Wed, August 3, 2022 | 3:13 pm GTM+7
Science-based agtech company Syngenta Vietnam has placed its first green deposit into HSBC Vietnam.
The transaction's value was not disclosed due to confidentiality.
Syngenta Vietnam is a subsidiary of Switzerland-based Syngenta Group, a global agri-conglomerate whose primary products include pesticides, selective herbicides, non-selective herbicides, fungicides, insecticides, as well as corn, soya, and biofuel.
HSBC launched its green deposit program in the Vietnamese market last September to mobilize green funds from its corporate customers, then invest them into environmentally friendly projects and initiatives.
These deposits are used for green financing aligned with the HSBC green bond framework and green loan principles. Businesses can deposit their cash in both Vietnamese dong and U.S. dollar, with the term of at least three months.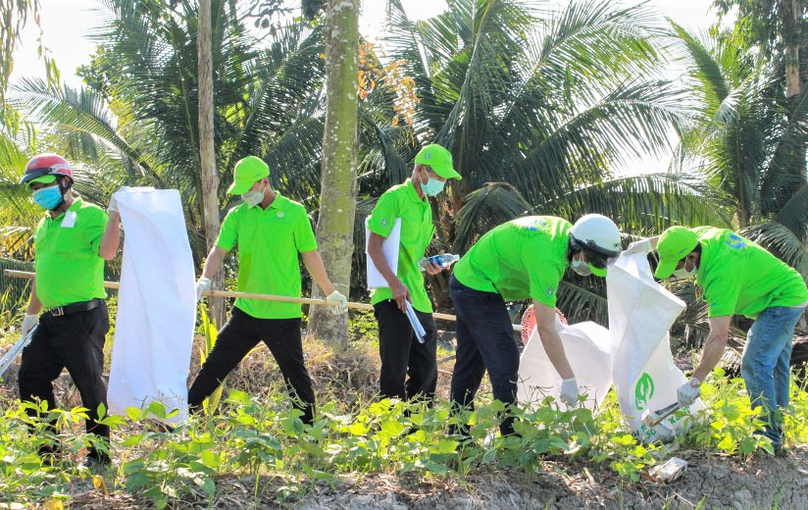 Syngenta Vietnam CEO Tran Thanh Vu said: "Joining HSBC's green deposit program which aims to invest in environmentally friendly projects and initiatives is a clear illustration of our strong commitment to sustainability.
"Cooperation between Syngenta Vietnam and HSBC is a new step, creating opportunities for sustainable projects, bringing positive changes to the environment and society, and contributing to a greener Vietnam in the future," he noted.
HSBC Vietnam CEO Tim Evans, in a meeting with the State Bank's Deputy Governor Pham Thanh Ha this June, said his bank had raised around $1.3 billion to support Vietnamese businesses in making long-term investments and transforming their business models in a green and sustainable manner.
The bank announced this January its commitment to arranging up to $12 billion in sustainable financing for Vietnam and the local corporate sector by 2030. This aims to support the country's aspiring climate goals and COP26 commitment to become a net-zero economy by 2050.
Evans told the regulator that his bank had by that time implemented more than 10% of the credit package.