Textile association seeks more investments in dyeing
Thu, September 15, 2022 | 4:07 pm GTM+7
The government should approve the development strategy until 2030 for the footwear and apparel sectors in order to boost investments in dyeing, ensuring supply of critical input materials.
In a recent document sent to the government, the Vietnam Textile and Apparel Association (Vitas) argued that such a strategy would facilitate the construction of major industrial parks with wastewater treatment and green technology, hence enhancing investment in the dyeing of cloth.
The association added that better domestic supply of cloth thanks to investment in dyeing would push the utilization of tax incentives within free trade agreements (FTA).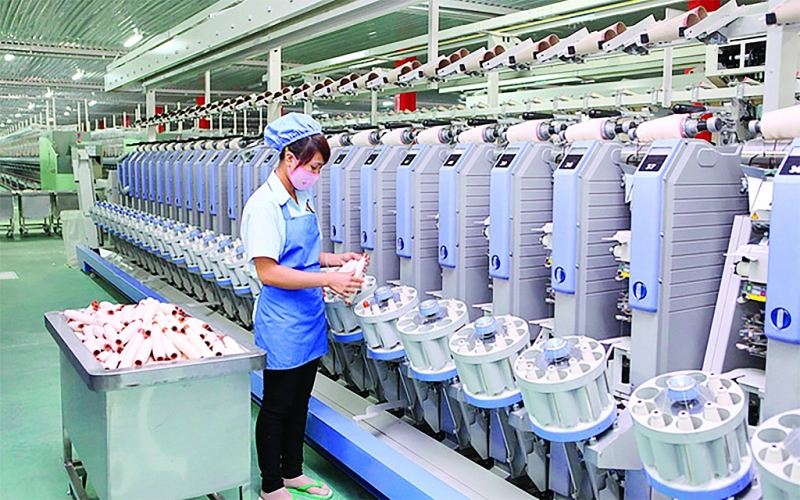 Previously, industry experts had suggested that industrial parks earmarked for production of input materials should be connected to transport infrastructure and seaports to boost connection between dyeing facilities and garment makers and reduce transportation costs.
Authorities should also provide financial incentives and tax reduction policies for firms with investments in wastewater treatment, they added.
In the first seven months of this year, Vietnam spent $15.48 billion on importing apparel materials and accessories, mostly from China. Imported materials accounted for 80% of the sector's demand, the association said.
Additionally, many nations are setting more requirements on apparel materials, including organic weaves, cotton from non-GMO products, placing more pressure on producers.
Export revenues of apparel businesses in Vietnam reached $26.55 billion in the first seven months of this year, up 16.5% year-on-year, according to the Vitas.