Textile tech provider NTX grabs $200 mln investment for Southeast Asia expansion
Fri, August 19, 2022 | 11:04 am GTM+7
Textile tech firm NTX, which works out of Shanghai and Singapore, has secured an investment of almost $200 million to fuel its growth and meet the rapidly rising demand of its expanding customer base.
The funding came in a C2 round of financing led by Chinese private equity firm Centurium Capital, with additional contributions from NTX's existing shareholder NRL Capital.
"The funding is especially pertinent as the textile industry has recently seen a slew of announcements regarding green initiatives across the globe," NTX said in a release.
The company listed a host of initiatives that have arisen in Southeast Asian countries exemplified by the Vietnam Textile and Apparel Association (VITAS) setting a 2030 goal of reducing energy consumption by 15% and water consumption by 20%.
Other key initiatives are the EU Strategy for Sustainable and Circular Textiles that includes textile waste legislation which will take effect by 2025; and the Fashion Industry Charter for Climate Action updated in 2021, which features ambitious goals of dramatically scaling down greenhouse gas emissions by 2030 and includes signatories such as Adidas, Nike, Gap and other major brands.
The funding was secured after NTX had become a preferred supplier to global firms like Adidas.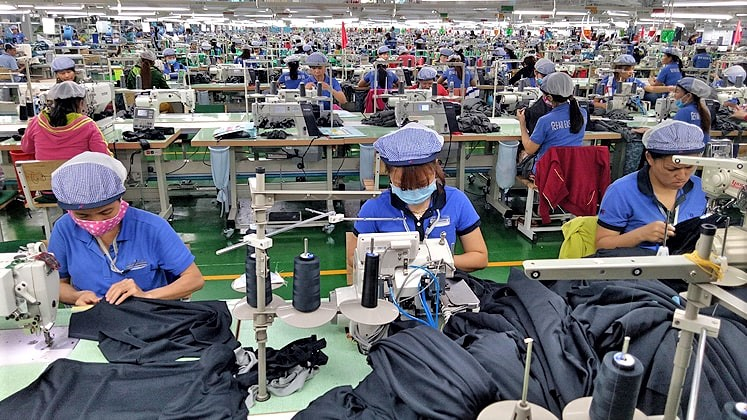 Plants and mills of the NTX ecosystem, which are rapidly expanding their presence in Vietnam, Indonesia, Thailand, and Cambodia, apart from China, are increasingly becoming renowned for their eco-friendly practices, sustainability, and superior employee working conditions, the company said.
Centurium Capital CEO Gary Liu said in a Centurium release: "Through its proprietary dyeing technology, NTX brought about revolutionary innovation to the global textile supply chain, effectively solving the long-standing pain points of traditional textile manufacturing of high water and energy consumption and pollution."
In recent years, the Southeast Asian market has seen strong growth as it continues to establish itself as a global supplier of manufactured goods. The most striking examples include Vietnam's record export growth of 48.2% in March this year, contributing to its total export value of $88.6 billion, up 12.9% year-on-year.
In addition, the Regional Comprehensive Economic Partnership (RCEP) is set to further strengthen business ties across Asia and support Vietnam, Thailand, Indonesia, and Cambodia - all countries with NTX presence.