Three tax officers protect 34 'ghost' companies to appropriate state money
Mon, August 29, 2022 | 11:40 pm GTM+7
Three tax officers in Ho Chi Minh City are found guilty of receiving more than VND10 billion ($427,000) in return for supporting 34 "ghost" companies to buy and sell value added tax (VAT) invoices.
Dao Thi Nga and Nguyen Phuong Nam, former officers of HCMC's District 1 tax department, and Ngo Huynh Luy, former officer of the District 5 tax department, received bribes, according to a conclusion of the Ministry of Public Security's investigative agency.
With the help of the trio, Luu Thi Ngat, 39, director of Khanh Hung Service Investment Company Ltd., sold VAT invoices to the intermediary companies of Trinh Tien Dung, who is now at large and wanted.
Dung's group then issued VAT invoices to Thuduc Housing Development Corporation (Thuduc House), with Nguyen Vu Bao Hoang as general director; Saigon Southwest Trading JSC; and Hoang Nam Anh Trading International Company Limited, helping them appropriate VND538 billion ($22.97 million) from the state.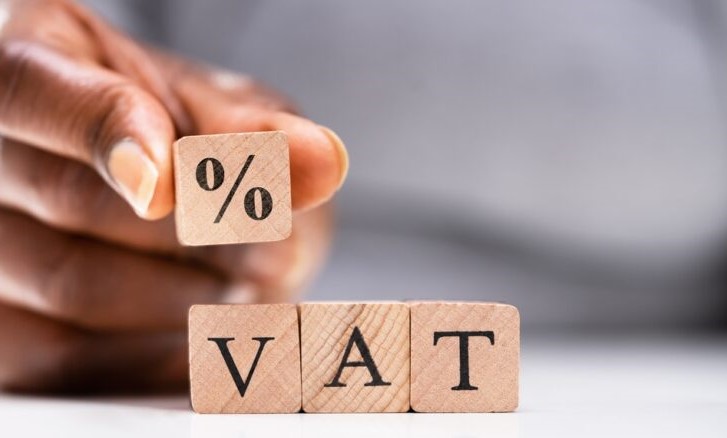 According to the investigation, from 2016 to 2020, Dung took advantage of the government policy encouraging enterprises to export electronic components with a tax rate of 0% by directing many people to establish 34 "ghost" companies in Vietnam and abroad.
This group used 17 companies in Vietnam to issue invoices, legalizing inputs for electronic components purchased from the black market, then sold to businesses to create export records and get VAT refunds to appropriate state money.
Ngat told the investigative agency that she had founded 12 "ghost" companies. Knowing tax officers would inspect signs of tax fraud, Ngat and her accomplices bribed tax officials.
In early 2018, Ngat asked Dao Thi Nga to move the business registration addresses of two companies to Cau Ong Lanh ward, District 1, where Nga was assigned the task of tax management. According to their agreement, Ngat would pay Nga 0.2-0.3% of the total revenue associated with VAT invoices issued by the "ghost" companies.
In return, Nga would not propose her superiors inspect Ngat's companies or give advance notice of tax inspections and examinations, or give advance notice regarding any companies of Ngat that may be subject to coercive tax collection.
Similarly, with her companies and accomplices in districts 3 and 5, Ngat met Nguyen Phuong Nam and Ngo Huynh Luy to ask for "help", agreeing to share a percentage on invoice sales.
In July 2019, Nga found that two companies operated by Ngat recorded abnormally high sales, had signs of tax fraud, harbored risks of being inspected, and had been included on the automatic risk warning system, so she informed Ngat of the situation.
Ngat then carried out procedures to transfer the business registration addresses of both companies to Nam and Luy's areas to evade risks.
When the system discovered that six "ghost" companies of Ngat might be inspected, Nam informed Ngat so she could move them to another location.
Also during this time, the General Department of Customs and the Ho Chi Minh City Customs Department discovered the incident and requested the Tax Department of Ho Chi Minh City to provide information about five companies operated by Ngat.
When being prosecuted in the case related to Trinh Tien Dung and Thuduc House's fraudulent appropriation of state money, Ngat declared she had bribed tax officers.
During the investigation, Ngat said she "didn't remember how many times" she gave bribes to the three tax officials. She claimed she only remembered she had given Nga more than VND2.5 billion ($107,000), Luy about VND2 billion and Nam, VND6 billion.
However, Nga only admitted to receiving nearly VND800 million, while Luy claimed to have received nearly VND500 million.
As Ngat had confessed before being discovered, she was exempted from criminal responsibility for paying bribes.
Regarding the case, Thuduc House's general director Nguyen Vu Bao Hoang and 30 others were accused of fraudulent appropriation of state money; manufacturing counterfeit goods; smuggling; and illegally transporting currency across borders.
Trinh Tien Dung remains at large.