Transport minister can appoint contractors for North-South Expressway
Fri, September 9, 2022 | 4:04 pm GTM+7
The Minister of Transport and chairpersons of provinces have been authorized to appoint contractors for North-South Expressway bidding packages in 2022 and 2023, as per a new government resolution.
The authorization was mentioned in the government's newly-released Resolution 119 on North-South Expressway eastern section investments in the 2021-2025 period.
Regarding bids for installation and construction sub-projects, appointment of contractors can occur on the condition that the approved estimated contract package value is reduced by at least 5%.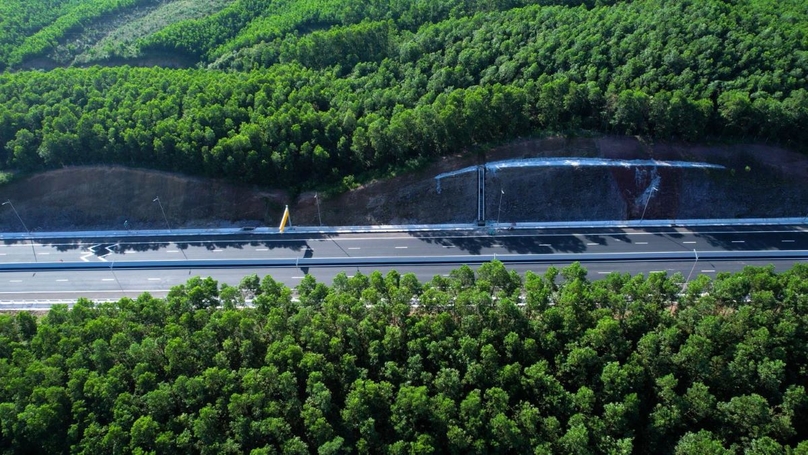 Previously, under Resolution 18, the transport minister was allowed to appoint contractors for consultancy, land clearance, land compensation, and construction for resettlement packages. For installation and construction packages, the Prime Minister would appoint contractors based on proposals of the transport minister following the Ministry of Planning and Investment's appraisal.
The North-South expressway eastern section project in the 2021-2025 period was approved in principle by the National Assembly in January. It includes sections Ha Tinh-Quang Tri (267 kilometers), Quang Ngai-Nha Trang (353 km), and Can Tho-Ca Mau (109 km).
It passes through 12 localities, with a total length of 729 kilometers and investment of VND146,990 billion ($6.25 billion).
Initially, some sections called for private investors to conduct public-private investment. But later, many were converted into wholly-public investments as private investors, especially foreign, lacked interest.
Foreign investors said such projects are not bankable as there is a lack of government guanrantee or lack of risk sharing, along with issues like guarantees on currency conversions.
Public investment is also expected to quicken the implementation process, as is appointment of investors instead of bidding.