Vietnam Airlines increases flight frequency in September
By
The Investor/VietnamPlus
Wed, August 17, 2022 | 9:12 pm GTM+7
The national flag carrier Vietnam Airlines will resume flights connecting the central city of Danang with Malaysia's Kuala Lumpur and Thailand's Bangkok from September 1 and September 15, respectively.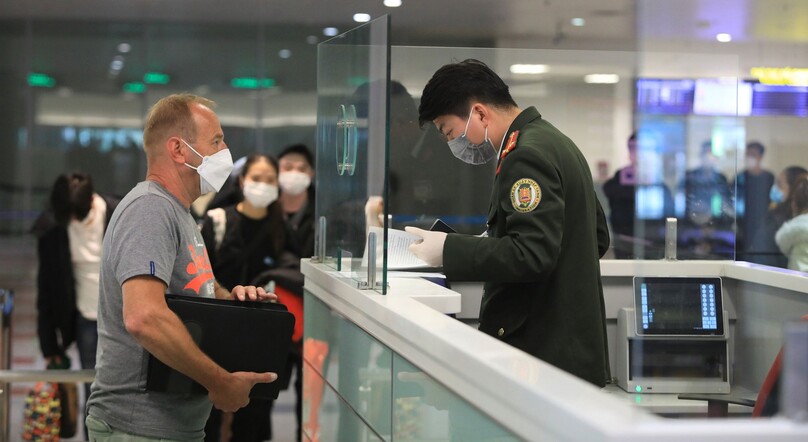 Accordingly, the Danang-Kuala Lumpur route will see four flights per week, with aircraft departing on Mondays, Wednesdays, Fridays and Sundays, while the planes flying from Danang to the Thai capital will depart daily with one a day.
From September 15, the airline will also increase the frequencies of flights linking Hanoi and Ho Chi Minh City with South Korea's Seoul.
After this move, there will be 10 flights per week in the Hanoi-Seoul route, and 11 for the HCM City-Seoul route.
On this occasion, Vietnam Airlines offers promotional tickets for these flights.
In the first seven months, the country received 954,600 international visitors, 10 times year-on-year, but down 90.3% compared to the same period in pre-pandemic 2019. Of this, 87% arrived by air.
Although the country has offered unilateral visa exemption and e-visas, the policy is not competitive enough as the 15-day visa exemption has yet to satisfy the need of visitors from such markets as Europe, North America and Australia, who often stay from three to four weeks in Vietnam, according to the Ministry of Culture, Sports and Tourism.
Director of the Ho Chi Minh City's Department of Tourism Nguyen Anh Hoa said the ministry should propose the government instruct the Ministry of Foreign Affairs to expand the list of countries and territories qualified for visa exemption and e-visa, and restore visa granting at border gates. She also proposed extending visa-free stay from the current 15 to 30 days to attract more tourists.