Vietnam calls for restraint in Taiwan Strait
Wed, August 3, 2022 | 11:30 am GTM+7
Vietnam persists with its "One China" policy and calls on all parties not to escalate tensions in the Taiwan Strait, Foreign Ministry spokeswoman Le Thi Thu Hang said Wednesday.
"Vietnam wants relevant parties to exercise restraint, not to escalate tensions in the Taiwan Strait, actively contribute to maintaining peace and stability, and promote cooperation and development in the region and the world," Hang said after being asked to comment on the situation in the Taiwan Strait.
Hang affirmed that Vietnam persistently implements its "one China" policy, which stipulates that there is only one China, and mainland China, Hong Kong, Macau and Taiwan are all parts of China.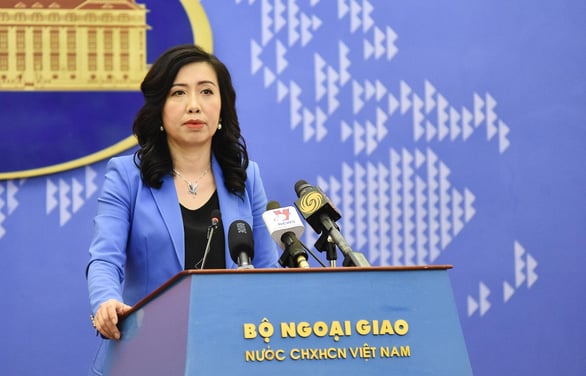 U. S. House Speaker Nancy Pelosi met Taiwanese leader Tsai Ing-wen Wednesday in a high-stakes visit that has drawn the ire of China which has called the move a breach of the one-China policy and an interference in China's internal affairs.
The Chinese government announced Wednesday morning it would ban imports of Taiwanese citrus fruit and two types of fish, and stop exporting natural sand to Taiwan, following its prohibition of thousands of food imports.