Vietnam coffee exports hit $2.8 bln in 8 months
Tue, September 6, 2022 | 10:14 am GTM+7
Vietnam earned $2.82 billion from exporting 1.24 million tons of coffee in the first eight months of the year, up 14.7% year-on-year in volume and 39.6% in value.
The country exported 110,000 tons of coffee worth $257 million in August, down 6.2% in volume but up 9% in value, according to the Ministry of Industry and Trade.
The export value increase was attributed to the higher export price amid concerns of a possible shortage in Vietnam and the world. Average prices reached $2,268 per ton in the first eight months, jumping 21.7% year-on-year. The figure was $2,336 per ton in August, up 1.6% on July and 16.1% versus August 2021.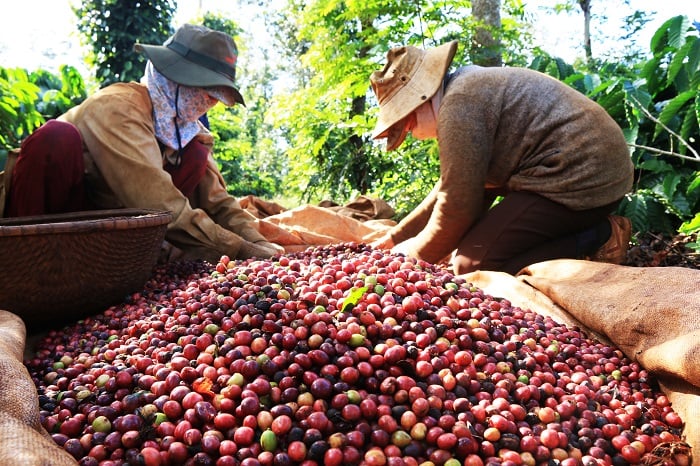 The import-export department, under the trade ministry, expects the global prices of coffee to continue increasing. Vietnam Coffee Cocoa Association (Vicofa) anticipates that with such high export prices, a shortage of supply and concerns over possible unfavorable weather conditions in the next season, Vietnam could earn $4 billion from exporting coffee in 2022, a new record.
Vietnam is the world's second-biggest coffee exporter after Brazil and biggest exporter of Robusta. In the first seven months of the year, Vietnam exported 1.01 million tons of Robusta, worth $2 billion, up 20.1% year-on-year in volume, and 48.7% in value.
Vietnam earned $3.07 billion from exporting 1.56 million tons of coffee last year, down 0.2% in volume but up 12.1% in value year-on-year.
Vietnam's coffee export price in 2021 peaked at $2,344 per ton.