Owner of The Coffee House chain posts $12.26 mln loss in H1
Tue, August 30, 2022 | 3:32 pm GTM+7
Seedcom Group JSC, owner of The Coffee House chain, has reported a loss of more than VND287.3 billion ($12.26 million) in the first half of 2022, raising its accumulated loss to VND1,179 billion ($50.31 million).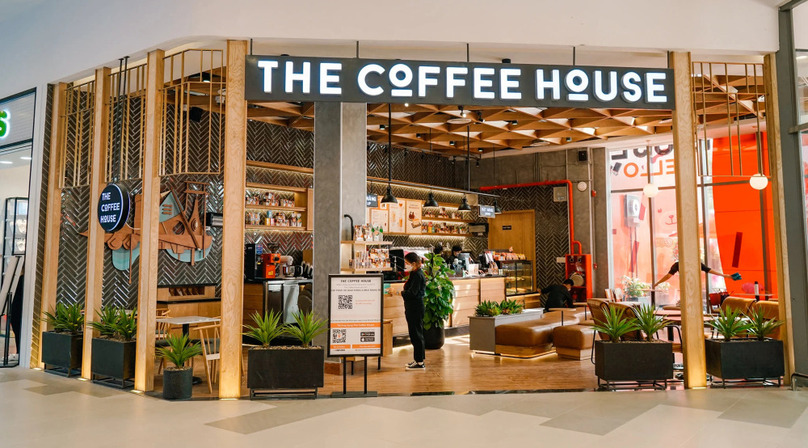 The loss was 11% higher than the same period last year and surpassed that of VND238 billion ($10.16 million) in 2021.
The company recorded net revenues of nearly VND676 billion ($28.85 million) during the six-month period, up 24% year-on-year.
However, the increase in costs was much higher than revenue, causing the company's gross profit margin to decrease from 55.4% in H2/2021 to 46.5% in H1/2022.
Along with the increase in revenue, most of Seedcom's expenses in the first half increased compared to 2021. Interest paid rose 44%, selling expenditure was up 5%, and corporate management expenses up nearly 12%, costing the company hundreds of billions of dong (VND1 billion=$42.67 million) in total.
As of June, the company's total assets had reached over VND1,500 billion ($64.02 million), including short-term and long-term loans of VND173 billion and VND657 billion, respectively, down 29% and 24% compared to the beginning of the year.
The company's equity was just VND279 billion ($11.91 million), while its liabilities mounted to VND1,221 billion ($52.11 million).
Seedcom is a member of the Ficus Asia Investment (Ficus) ecosystem, based in Singapore. It was founded by Dinh Anh Huan, one of five co-founders of the Mobile World Investment Corporation.
Currently, Seedcom is focusing on the technology, retail, service and manufacturing sectors. The company currently owns famous brands like The Coffee House, Cau Dat Farm, Juno, Hnoss, King Food, Haravan, Scommerce (Fast Delivery + Ahamove) and New Retail CPG, according to its website.
On December 31, 2021, Seedcom issued 2,000 bonds through private placement, with par value of VND100 million ($4,268) per unit and 24-month terms. The proceeds was VND200 billion ($8.54 million).