Vietnam comes 11th in cryptocurrency owner ratio: UNCTAD
Mon, August 15, 2022 | 5:12 pm GTM+7
Vietnam ranks 11th among top 20 countries in terms of cryptocurrency ownership at about 6.1% of the population, according to a report by the United Nations Conference on Trade and Development (UNCTAD).
The UNCTAD said global use of cryptocurrencies has increased exponentially during the Covid-19 pandemic, including in developing countries.
The remaining 19 countries in order include Ukraine, Russia, Venezuela, Singapore, Kenya, the U.S., India, South Africa, Nigeria, Colombia, Thailand, the U.K., Brazil, Pakistan, the Philippines, South Korea, Peru, Belarus, and Australia.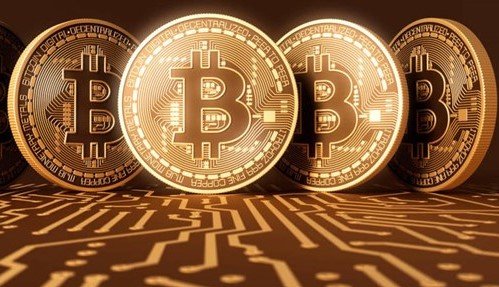 While these private digital currencies have rewarded some, and facilitate remittances, they are an unstable financial asset that can also bring social risks and costs, according to the organisation.
Cryptocurrencies can facilitate remittances, but they may also enable tax evasion and avoidance through illicit flows, just as if to a tax haven where ownership is not easily identifiable. "In this way, cryptocurrencies may also curb the effectiveness of capital controls, a key instrument for developing countries to preserve their policy space and macroeconomic stability."
UNCTAD recommends countries exercise comprehensive financial control in relation to cryptocurrencies through the management of cryptocurrency exchanges, e-wallets, and decentralized financial instruments. At the same time, countries should also prohibit financial institutions from holding cryptocurrencies (including stablecoins) or providing related products to customers.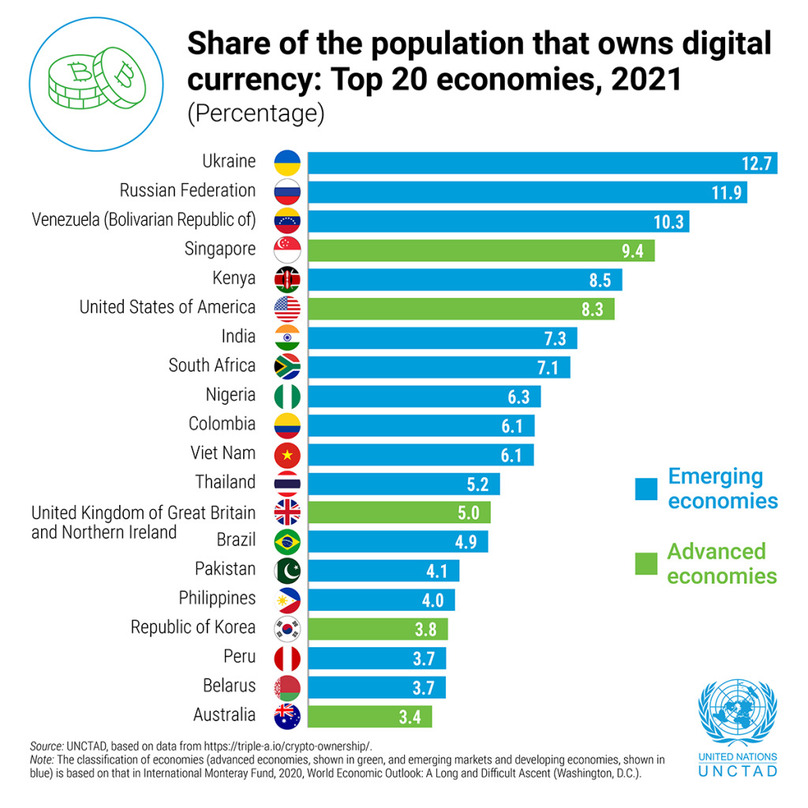 The body encourages restrictions on advertising related to cryptocurrencies and encourages countries to deploy safe, stable, and low-cost payment infrastructures in the era of digital transformation.
"At the same time, countries need to adopt tax-related policies for digital assets and redesign capital management practices that take into account the decentralized, borderless, and anonymous elements of money electronic," it added.
Vietnam ranked first in the 2021 Global Crypto Adoption Index compiled by blockchain data platform Chainalysis. The list saw Vietnam in the first place with one point, followed by India and Pakistan with 0.37 and 0.36 points, respectively.
2021 was the second year that the blockchain data firm had released its Global Crypto Adoption Index. It ranked 154 countries according to three metrics, including peer-to-peer exchange trading volume, on-chain retail value transferred, and on-chain cryptocurrency value received.
Chainalysis data, released on October 14, 2021, showed that global crypto adoption had risen by over 2,300% since 2019, rising by over 881% since the second quarter of 2020.
According to Singapore-based cryptocurrency payment company Triple A, about 6 million Vietnamese own digital assets, equivalent to 6% of the population. Vietnam is ranked ninth on Triple A's ranking of countries with the highest percentage of users holding cryptocurrency in the world.