Vietnam disburses below 35% of public investment target in 7 months
Fri, August 5, 2022 | 12:29 pm GTM+7
Vietnam disbursed VND186,848 billion ($8 billion) of public investment in the first seven months, or only 34.47% of the target set by the Prime Minister for the year.
The figure is slightly less than the 36.71% of the same period last year, Deputy Minister of Planning and Investment Tran Quoc Phuong told a government meeting Wednesday.
The low disbursement rate is a government concern as the country is striving to accelerate public investment to support economic recovery and development post pandemic.
"Slow disbursement is a chronic disease. But in the current context of many difficulties and challenges, it is a painful problem," Prime Minister Pham Minh Chinh said.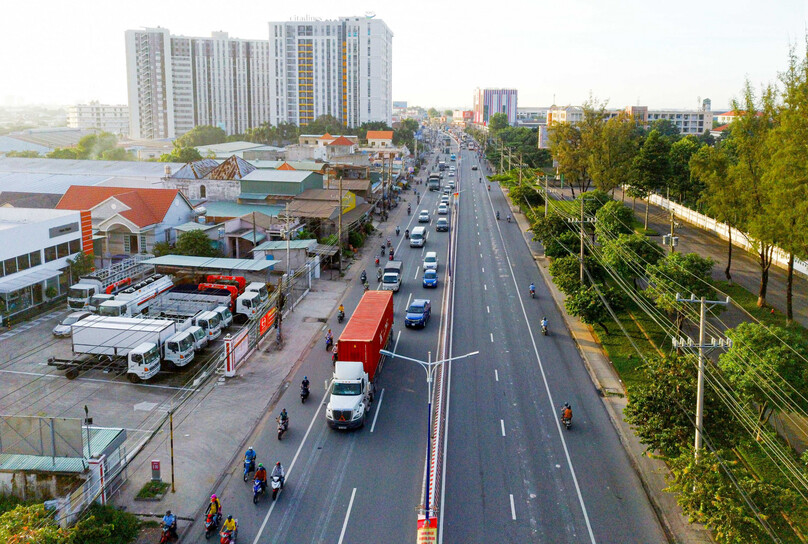 Localities with good disbursement included Thai Binh (67%), Tien Giang (62%), Hung Yen (61%), Ninh Binh (60%), and Tay Ninh (60%).
Forty one out of 51 ministries and centrally-managed agencies, along with 18 out of 63 localities did not meet the national average. Of these, 17 recorded a rate of less than 10%.
The Covid-19 economic recovery package has disbursed only VND48,000 billion ($2.05 billion) out of VND301,000 billion.
National projects with huge undisbursed capital were site clearance for Long Thanh international airport with VND7,708 billion, or 31.87% of the total; the eastern session of the North-South Expressway with VND185 billion, or 72%; among others.
The Deputy Minister listed three obstacles. First, the projects are in early phases, while the public investment plan for 2021-2025 was only approved in July 2021. Meanwhile, administrative procedures often take six to eight months.
Second, the rising prices of fuel, input materials, and building materials discourage contractors from implementing projects. Shortages of soil and sand for land levelling were another problem.
Third, legal frameworks regarding land, environment, and bidding remain complicated and confusing.
At the meeting, leaders from Quang Ninh and Thai Nguyen provinces, among the ones with best disbursements, shared their experiences of focusing on major projects only.
For example, Quang Ninh focuses on 10 projects only, with a total investment of VND40,000 billion, much lower than 600 public investment projects in the previous five-year tenure. The northern province has disbursed about 58% of the 2022 target.
The northern province of Thai Nguyen has disbursed 59% of the assigned target, by focusing only on key road projects.
Regarding solutions, PM Chinh suggested transferring capital from problematic projects to others, relevant ministries updating their legal frameworks, streamlining administrative procedures, improving discipline, among others.