Vietnam spends over $6.6 bln on medicines
Sat, August 20, 2022 | 8:28 am GTM+7
Total pharmaceutical spending topped $6.6 billion last year, signifying rapid growth of Vietnam's healthcare market, says a report by Vietnam Industry Research And Consultancy (VIRAC).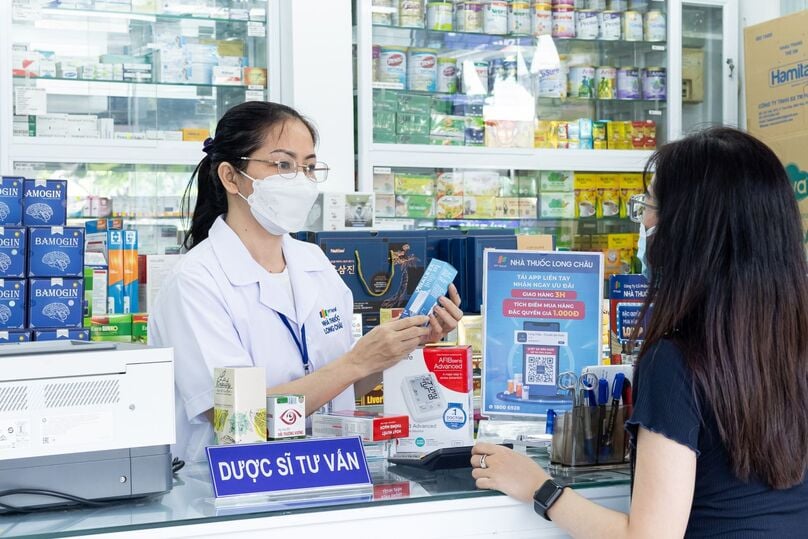 With Covid-19 outbreaks restricting people from going to hospitals for medical examination and treatment, their ETC (ethical drugs or prescription drugs) revenue began to decline since the beginning of 2021.
At the same time, people also switched to buying drugs to treat Covid-19 symptoms and health-recovery supplements at pharmacies, leading to a shift in the revenue structure of the pharmaceutical industry, the report says.
After a continuous decline in the last nine months of 2021, the industrial production index of drugs, chemical-pharmaceutical and pharmaceutical materials began to show signs of growth again in Q1/2022.
In Q2/2022, the industrial production index of this group grew 24.6% over the same period last year, almost the same growth rate recorded in pre-pandemic 2020.
In H1/2022, Vietnam's main pharmaceutical import markets including the EU, the U.S., India and South Korea all recorded growth in turnover.
Of this, imports from Japan saw a sudden high growth rate of 76%. Medicinal products originating in Japan - Ginkgo Biloba brain tonic, Taisho Pabron cold medicine, etc. - are increasingly popular among Vietnamese consumers, the industry research and consulting company notes.
The EU continued to be Vietnam's main supply market in H1/2022 with turnover accounting for 51.7% of the country's total pharmaceutical imports, followed by the U.S. with a turnover growth of 153.4% year-on-year, accounting for 12.9%. India placed third with an increase of 5.3%.
In Southeast Asia, Vietnam exported drugs to eight countries, with Singapore the largest importer by value. Its pharmaceutical products were also exported to Japan.
Fierce retail competition
The Vietnamese pharmaceutical retail market has become fiercely competitive with many big names in the fray, like Long Chau, Pharmacity, An Khang and Phano.
Analysts with top broker SSI Securities estimate that the country's total pharmaceutical sales in Q1/2022 increased by 7% year-on-year. Of this, revenue from the pharmacy channel grew 23%, while that of the hospital channel recorded a 5% drop.
Pharmaceutical business is less affected in a high inflation environment, with input costs being more stable than other industries, the SSI analysts note.
With stable drug demand over the years and stable valuation due to a concentrated shareholder structure and frequent demand for mergers and acquisitions, the pharmaceutical industry is a good "defensive" opportunity for stock market investors in times of market volatility, they add.
Plans of the three top drugstore chains will bring the total number of outlets to 7,300 stores by 2025, with a 16% market share, thereby, stimulating the pharmaceutical industry's revenues to go higher than actual demand in the next 2 - 5 years, mainly because the new stores will increase drug inventory.
The Pharmacity chain leads the market currently in terms of the number of outlets with 1,148 drugstores.
With the backing of foreign funds like the SK Group, Mekong Capital and TR Capital, Pharmacity aims to open 5,000 stores nationwide by 2025 with revenues of $1.5 billion. It envisages that by 2030, the total number of Pharmacity points of sale will reach 10,000.
Meanwhile, after being acquired by FPT Retail, Long Chau, a subsidiary of FPT Corporation, made a rapid breakthrough with 678 stores operational by the end of Q2/2022. Long Chau plans to have 800 stores by the end of this year.
After officially owning An Khang, the Mobile World Investment Corporation went on an opening spree in big cities. As of Q2/2022, the number of An Khang stores had risen to 365.
In terms of revenue, all the chains had significant revenue growth in 2021, with that of Long Chau up 2.3 times, An Khang up 3.6 times and Pharmacity up 89%.